Shows podcast through Hebrew Nation Online link to their most recent podcasts.
Shows By Title
2 Stix Ann & Stephen McLeod
Adventures in Odyssey Focus on the Family
Bondservant Ministries Garry Capps
Character in Context Tyler Rosenquist
Come Out of Her My People Mark Call
Coral Island Focus on the Family
Dr. Deb Today Deb Wiley
Drive Time Friday Al McCarn, Jeff Gilbert, Mark Call
Flashpoint Bonnie Harvey
Focus on Israel Eddie Chumney
Foundations for Life Michael Clayton
From Stone to Flesh David Jones
Haven't You Heard Douglas Foster
Healthy Talk Dr. Asa
The Heartland Connection Zac Waller
Hey! Let's Midrash! The McDonalds
His Word Heals Dawn Hagedorn
Home School How To's Renee Ellison
Identifying the Messiah – Steven ben Nun
Image Bearers Radio – Joe Aymond
Jackson Snyder Presents Jackson Snyder
Jay in the Way Jay Scher
Jerusalem Next Kimberly Rogers-Brown
Kadosh Shachah Robert Randall
Kimberly Current Kimberly Rogers-Brown
Kid's Corner Focus on the Family
Lion & Lamb Ministries Monte Judah
Lion's Path Cole Davis
Live Answers from the Scriptures Jay Scher
Living Torah Mike Clayton
Measure the Pattern Debbie Goode, Joseph Goode, Scott Paddock
Messianic Message Kimberly Rogers-Brown
Monday Morning Show – Remnant Road Al McCarn, Daniel Holdings
Now is The Time Steve Berkson
Our Hebraic Heritage Eddie Chumney
Prayer Nation Force Lois Phillips, Nanna Joy (Nuenez), Sadie Espinoza
Prepping 2.0
Rabbi's Son Bill Bullock
Ranger Bill Focus on the Family
The Real Side Joe Messina
Reconnect Barry Phillips
Reunion Roadmap B'Ney Yosef North America
Revealing the Truth David Brett
Rhyme and Reason Ian Michaels
Setting History Straight Linda Watson
Shabbat Night Live Michael Rood
There Has to Be More Carol Foster
Thursday Morning Show – Wake Up Perry Gerhart, Ron Gray
Torah and Testimony Hezikiah Hass
Torah Home Anne Elliott
Torah Teachers Round Table Mark Call, Rob Miller
Tuesday Morning Show – 3 Wise Guys Gus Bergstrom, Rick Gustin, Rollyn Betts
Wisdom in Torah Rico Cortes
Wonderful Things Bill Bullock
Yahweh's Restoration Fellowship Pastor Randy Follard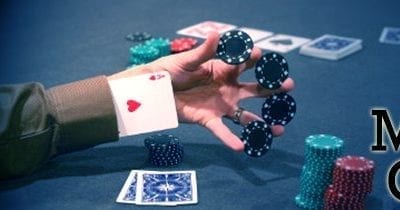 News and commentary for Thursday, 12 December, 2019. There is almost certainly a reason why "Impeach, Impeach, IMPEACH!!!" is blaring from the WasteStrem Media, and intended to drown out everything else. The "everything else" is melting down, and you're not supposed...