Are you looking for ways to encourage or teach your children to grow in the Lord? Families today are being challenged in virtually all areas of life, so find out how to bring Yahweh God into your home relationships through our team of teachers.
Latest Podcasts in Family Life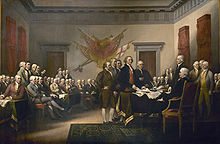 "When in the Course of human events..." Will this be the last anniversary of the unanimous approval of the Declaration of Independence that formerly-free America is ever allowed to celebrate? As it is, most AmeriKans are already ignorant of Truths which were once...