Linen Lovers Series – Parts 9A & Part 9B:

Nitza interviews a Yehuda artist to discuss kosher linen tzitzit'ot (tzitzits), what the original dye may have been that could have also been the manna of the Israelites and how Jewish Sages believe the Torah was written on stones of sapphire (sefir).  In addition to having a PhD in Judaica Studies, Rivka is an American Israeli Jewish artist who dyes and spins Remnant Remedy's Kosher tzitzit cords.  The dye also measures 613 terra hertz which is the same number of commandments in the Torah!?!
You can purchase Rivka's Tzitzit Cords by clicking the picture below:

Be sure to visit Rivka's Judaica website for jewelry, tambourines, flags, banners, linen and silk tallits and scarves and other art work @ http://www.rivkasari.com.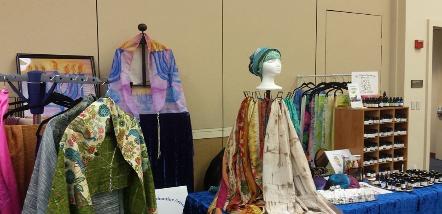 Podcast: Play in new window | Download
Subscribe: Apple Podcasts | Android | RSS