Major changes and escalations happened in, and to, Israel last week. Israel shot down a pilotless plane over the Golan Heights on Tuesday only hours before Prime Minister Benjamin Netanyahu was dur to address the U.N. General Assembly.
The drone was launched from an air base near Damascus and was downed with a Patriot interceptor missile over the Golan demilitarized zone that has separated Israeli and Syrian forces since the ceasefire deal that followed their 1973 war, the military said.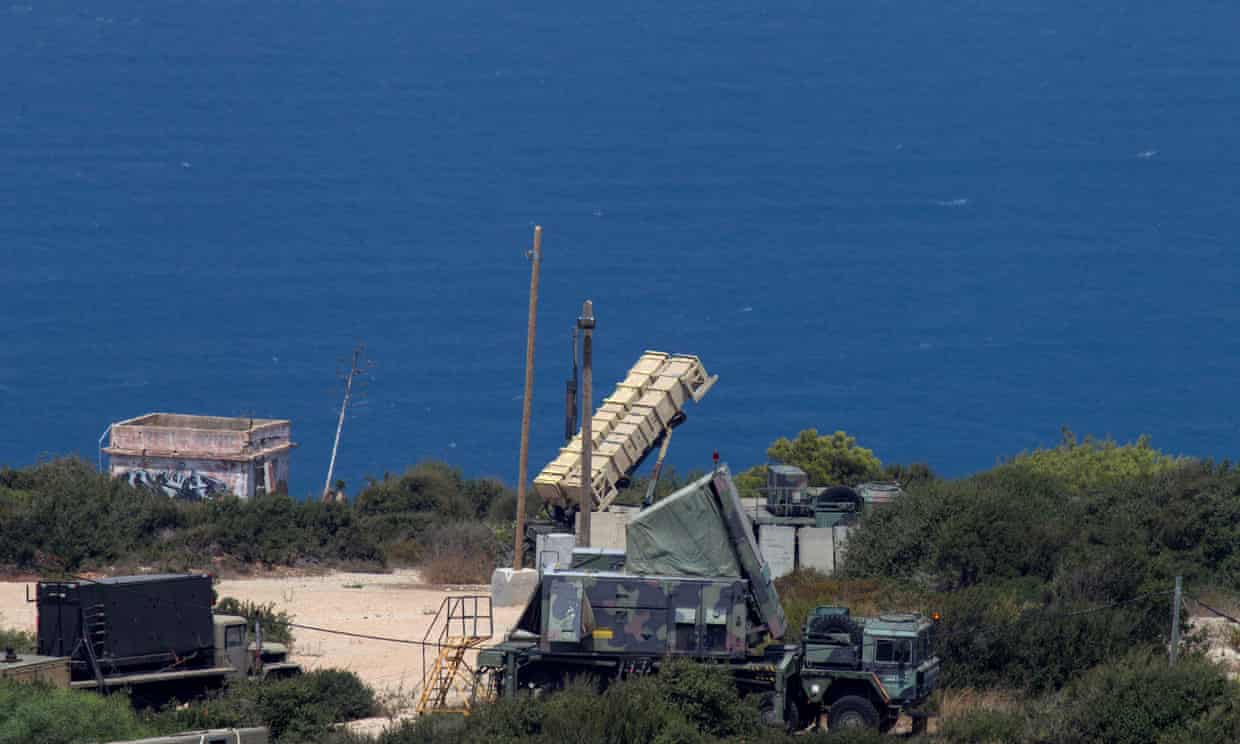 An Israeli military spokesman told the Guardian that it was an Iranian-supplied drone to Hezbollah and that it was not the first occasion in which a Hezbollah drone had conducted reconnaissance near Israel's border.
"It was detected taking off from a military airfield in Damascus and turned west before then turning and approaching the border with the demilitarised zone.
No sooner had Hezbollah made its foray into Israeli territory than Iran announced the successful test of a missile capable of reaching Israel.
The test was revealed a day after Iran held a military parade Friday to show off its Khorramshahr missile — a weapon that can carry multiple warheads and has a range of 1,250 miles.
The state broadcaster IRIB showed footage of the test without providing its time or location.
"Iran just test-fired a Ballistic Missile capable of reaching Israel. They are also working with North Korea. Not much of an agreement we have!" Trump tweeted Saturday.
Israel's Defence Minister Avigdor Lieberman on Sunday denounced Iran's testing of a medium-range missile as a "provocation" and said it was proof of Tehran's ambition to become a world power. 'Just imagine what would happen if Iran managed to get nuclear weapons,' Defense Minister Lieberman said.
More significant than drones and missile tests is the fact that the U.S. will establish a military base in Israel to guard against incoming missiles. U.S. and Israeli officers broke ground in Israel on Monday for a permanent U.S. Army base that will house dozens of U.S. soldiers, operating under the American flag, and charged with the mission of defending against rocket and missile attack. The UAV took off from Damascus air port, but it was an Iranian-supplied Hezbollah drone.
The base will be located within the Israel Defense Forces Air Defense School in southern Israel, near Beersheba
Ezekiel 38:7 Be thou prepared, and prepare for thyself, thou, and all thy company that are assembled unto thee, and be thou a guard unto them.
What the Hebrew actually says:
Ezekiel 38:7 H3559 Be thou prepared, H3559 and prepare H859 for thyself, thou, H3605 and all H6951 thy company H6950 that are assembled H5921 unto H1961 thee, and be H4929 thou a guard
Gog is only to prepare to be a guard. But a guard to who? Israel.
It makes sense that the U.S. and the 4+1 coalition (Iran, Iraq, Syria, Lebanon plus Russia) will fight a war with each other on Israel's soil as the U.S. tries desperately to protect Israel. The problem is that by that time, the U.S. won't be strong to even defend itself because of the war in Syria.
Isaiah 7:8  For the head of Syria is Damascus, and the head of Damascus is Rezin; and within threescore and five years shall Ephraim be broken, that it be not a people.
The U.S. will have more than missiles to guard Israel against. Hezbollah is using the "de-escalation" deal brokered by Russia and the US to pour thousands of battle-hardened soldiers into southern Syria and entrench its positions for a possible confrontation with Israel, a commander told Middle East Eye. It is believed that Hezbollah has a minimum of 10,000 soldiers in place ready to attack Israel.