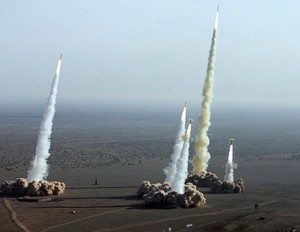 This is actually a "hot war" with Russia. Is this a sign that  nuclear WW3 war about to break out?
A high level source inside the military has now confirmed to us that Dyess Air Force base is actively moving nuclear warheads to the East Coast of the United States in a secret transfer that has no paper trail. According to the high level military source, who has a strong record of continually being proven correct in deep military activity, the Dyess Air Force Commander authorized unknown parties to transfer the nuclear warheads to an unknown location that has been reported to be South Carolina, where the warheads will then be picked up and potentially utilized.
This is of particular interest not only due to the fact that the Syrian situation has escalated to the point of a very realistic hot war scenario, but due to the fact that Dyess has repeatedly denied the existence of nuclear warheads inside the base.
The brief report from the top level military source, which was written in a rush to get the information out, reads:
"Dyess is beginning to move out nuclear war heads today. I got a tap from DERMO earlier. He said it was the first time they have been even acknowledged since being put there in the 80s. No signature was required for transfer… There was no directive. He said that Dyess Commander was on site to give authority to release. No one knew where they were going really, but the truck driver said to take them to South Carolina and another pick up will take them from there."
Read more (InfoWars)
Are we on the edge of a nuclear WW3 breaking out?