Forgotten No More

Among those wise sayings of King Solomon is this one:
"Do not move the ancient boundary which your fathers have set." (Proverbs 22:28)
Solomon took this word directly from a Torah commandment – a commandment that comes with a curse for those who choose not to abide by it (Deuteronomy 19:14, 27:17). Tragically, the record of human history is one of blatant disregard for boundaries. This edition of the Remnant Road probes into one of those violations of boundaries that occurred in the United States. In 1838, the Cherokee, Muscogee (Creek), Chickasaw, Choctaw, and Seminole peoples were removed from their homes in the Southeast and relocated to what Oklahoma. It is an ugly chapter of American history, rightly called the Trail of Tears.
Chief Cecil Hunt, Jesse Running Bear, and Bob Ensign are among the First Nations people who are raising awareness of the Trail of Tears to honor those who suffered dishonor in ages past, and to heal a breach that persists to this day. They and many others gathered at Woodbury, Tennessee, during the weekend of September 16-17 to walk part of the Trail of Tears in a commemorative act of protocol. We welcome then to The Remnant Road to share their understanding of the awakening of the First Nations to regain their identity and the place of authority the Creator assigned them on this continent.
Hanoch Young joins us as well during our first hour, bringing another timely word from Israel. How does Israel connect with First Nations people in America? Listen and find out. You may be surprised! And after you hear what Hanoch has to say, you might want to check out his recent article, "Who WILL Populate the Land of Israel in the Future?" on United2Restore.com.
Do you enjoy what you hear on Hebrew Nation Radio? Then consider helping us continue providing the quality programming our nation needs! Hebrew Nation stays on the air thanks to generous contributions by listeners like you. Every one-time and recurring gift is greatly appreciated. Donate online by clicking on this button: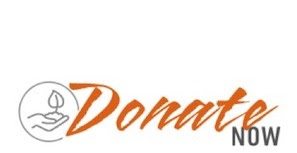 Want to hear more from your hosts? Visit –
Mike Clayton at http://www.joinedtohashem.org/
Barry Phillips at http://www.houseofdavidva.org/
Al McCarn at http://thebarkingfox.com/
Hanoch Young at http://www.kolyehuda.com/
The Remnant Road is on Facebook!  Visit our page at https://www.facebook.com/remnantroad/?fref=ts and let us know if you like what you see.
We appreciate hearing from our listeners!  Email us at remnantroad@hebrewnation.net.
Podcast: Play in new window | Download
Subscribe: Apple Podcasts | Android | RSS