Seeking Higher Ground

Hurricanes are bad news. Or are they?
To those who have lost homes, property, livelihood, and loved ones, it is very hard to find anything good about a monster storm like Hurricane Harvey. A common question might be, "Where was God in all of that?"
John McQuary can help us find the answer. He and his wife, Glenda, endured one of the worst storms that has ever come ashore in Texas. Their Houston neighborhood suffered severe flooding, and yet their home remained intact. John will explain, the Almighty's provision not only during the storm, but in the years leading up to it, positioned the them in such a way to remain safe, and to begin coordinating recovery efforts as the flood waters began to recede.
This is a very special Remnant Road program. John's congregation, Becoming One Stick in His Hand, is at the center of recovery work in Houston, even though many among them are also in need. He has also tapped into the Messianic Covenant Community network, of which he is part, to facilitate help from beyond the Houston area.
As we presented this live program, Hurricane Irma was still active over the Southeast US. Mike, Barry, Al, and Hanoch took the first hour to talk about the preparation for and response to that storm, attempting to find a proper perspective between the two extremes of hyper-sensitivity to talk of Divine judgment, and scoffing attitudes that find no evidence of God's communication through natural events. There is no simple answer, but perhaps something in the discussion will be helpful as you pray through these unusual times.
Do you enjoy what you hear on Hebrew Nation Radio? Then consider helping us continue providing the quality programming our nation needs! Hebrew Nation stays on the air thanks to generous contributions by listeners like you. Every one-time and recurring gift is greatly appreciated. Donate online by clicking on this button: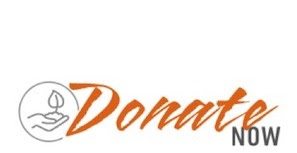 Want to hear more from your hosts? Visit –
Mike Clayton at http://www.joinedtohashem.org/
Barry Phillips at http://www.houseofdavidva.org/
Al McCarn at http://thebarkingfox.com/
Hanoch Young at http://www.kolyehuda.com/
The Remnant Road is on Facebook!  Visit our page at https://www.facebook.com/remnantroad/?fref=ts and let us know if you like what you see.
We appreciate hearing from our listeners!  Email us at remnantroad@hebrewnation.net.
Podcast: Play in new window | Download
Subscribe: Apple Podcasts | Android | RSS