Yom Teruah Special!

What did you do for Yom Teruah/Rosh Hashana? We took the day off from a live broadcast so we could observe the Feast with family and friends. But we still had a show! We chose two of our favorite interviews of this past year to share once again with our audience. In the first hour, you'll hear our visit with Cole Davis of On That Day Ministries. In the second hour we return to Jasper, Georgia to talk with Tom Eubank of House of Scripture.  And, as a special feature, we play some music from Eved Adonai! We hope you enjoy this special presentation as much as we enjoyed putting it together.
Shanah tovah um'tukah! (May you have a good and sweet new year!)
Visit the websites of our guests!
---
Do you enjoy what you hear on Hebrew Nation Radio? Then consider helping us continue providing the quality programming our nation needs! Hebrew Nation stays on the air thanks to generous contributions by listeners like you. Every one-time and recurring gift is greatly appreciated. Donate online by clicking on this button: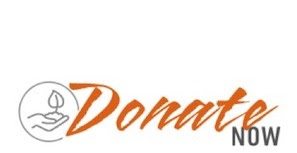 Want to hear more from your hosts? Visit –
Mike Clayton at http://www.joinedtohashem.org/
Barry Phillips at http://www.houseofdavidva.org/
Al McCarn at http://thebarkingfox.com/
Hanoch Young at http://www.kolyehuda.com/
The Remnant Road is on Facebook!  Visit our page at https://www.facebook.com/remnantroad/?fref=ts and let us know if you like what you see.
We appreciate hearing from our listeners!  Email us at remnantroad@hebrewnation.net.
Podcast: Play in new window | Download
Subscribe: Apple Podcasts | Android | RSS