A Matter of Perspective

A nagging question at the heart of humanity is whether God is good. If He is good, why do bad things happen? More importantly, why do bad things happen to good people, or to innocent people, like children?
It seems that God anticipated such questions long, long ago. That is one of the points He makes in this word to the prophet Ezekiel:
"Yet you say, 'The way of the Lord is not fair.' Hear now, O house of Israel, is it not My way which is fair, and your ways which are not fair? (Ezekiel 18:25 NKJV)
This brings up a very uncomfortable train of thought: is it possible we interpret many things that happen as bad because our perspective is limited? Maybe there's more to the eternal meaning of life than what we can understand from the limitations of our present physical mortality. Paul apparently thought so when he wrote:
When I was a child, I spoke as a child, I understood as a child, I thought as a child; but when I became a man, I put away childish things. For now we see in a mirror, dimly, but then face to face. Now I know in part, but then I shall know just as I also am known. (1 Corinthians 13:11-12 NKJV)
Mike Neville has a similar train of thought. About 25 years ago, this engineer from Oklahoma lost his father, a man he loved greatly. Mike asked the Lord to tell him if his father was in heaven. The answer was a visit to the heavenly realms, where Mike found something he didn't expect: a change in perspective. He describes his new perspective like this:
I look at our time on the earth as a time of temporary testing. When you look at the time of infinity, verses our time here on the earth, is so small it cannot even be measured. However since this is all we know, it is of great importance to us, (looking at it on our level).
We asked Mike to join us on The Remnant Road to explain what he can about this experience with the Creator that has shaped his life for the last quarter century. What lessons can we learn? Maybe a new understanding of what the Lord Himself said in that conversation with Ezekiel a long time ago:
Cast away from you all the transgressions which you have committed, and get yourselves a new heart and a new spirit. For why should you die, O house of Israel? For I have no pleasure in the death of one who dies," says the Lord God. "Therefore turn and live!" (Ezekiel 18:31-32 NKJV)
As you will hear, Mike brings not only some profound spiritual insights, but some regional flavor from Beaver, the place in the Panhandle of Oklahoma where he makes his home with Dorothy, his wife of 51 years. One of those unusual aspects of life in the Panhandle is the Big Beaver. As you can see from the picture below, Big Beaver is holding another symbol of the region: a cow chip. Beaver is home of the World Championship Cow Chip Throwing Contest – an event rooted in the distinct history of the Panhandle an the ingenuity of the pioneers who settled there.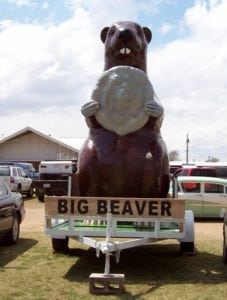 ---
Do you enjoy what you hear on Hebrew Nation Radio? Then consider helping us continue providing the quality programming our nation needs! Hebrew Nation stays on the air thanks to generous contributions by listeners like you. Every one-time and recurring gift is greatly appreciated. Donate online by clicking on this button: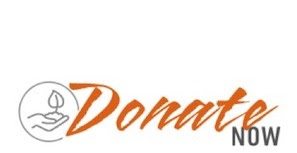 Want to hear more from your hosts? Visit –
Mike Clayton at http://www.joinedtohashem.org/
Barry Phillips at http://www.houseofdavidva.org/
Al McCarn at http://thebarkingfox.com/
Hanoch Young at http://www.kolyehuda.com/
The Remnant Road is on Facebook!  Visit our page at https://www.facebook.com/remnantroad/?fref=ts and let us know if you like what you see.
We appreciate hearing from our listeners!  Email us at remnantroad@hebrewnation.net.
Podcast: Play in new window | Download
Subscribe: Apple Podcasts | Android | RSS