The Nexus of Torah, Messiah, and Israel

In this inaugural show of our new format, Mike Clayton and Al McCarn talk about the scriptural basis for the return of the House of Israel/Ephraim, and why so many Christians are awakening to an understanding of this and of their part in it. If Israel really is our home, then what happens there now should be of interest to us, and we should prayerfully consider how to get involved in support of the State of Israel and the Jewish people.
Our second hour features a lively conversation with Jeremy Chance Springfield, a lifelong student of Biblical Hebrew. His studies have resulted in fascinating and thought-provoking teachings now available on his web site, Random Groovy Bible Facts (http://www.randomgroovybiblefacts.com/). He shares with us some of his insights, such as why the Torah requires Messiah to be born of a virgin. That's just one of many eye-opening perspectives Jeremy brings about the foundation in Torah of many important points we have believed by faith, but may not know how to explain from Scripture.
Do you enjoy what you hear on Hebrew Nation Radio? Then consider helping us continue providing the quality programming our nation needs! Hebrew Nation stays on the air thanks to generous contributions by listeners like you. Every one-time and recurring gift is greatly appreciated. Donate online by clicking on this button: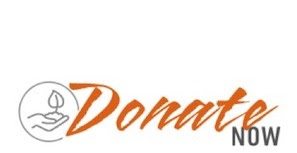 The Remnant Road is on Facebook!  Visit our page at https://www.facebook.com/remnantroad/?fref=ts and let us know if you like what you see.
We appreciate hearing from our listeners!  Email us at remnantroad@hebrewnation.net.
Podcast: Play in new window | Download
Subscribe: Apple Podcasts | Android | RSS