What does Hebraic Revival look like?

The history of Christianity features periods of major revival, particularly in the last 500 years. One explanation of this is that revivals happen at times when God is restoring something His people have lost. The Reformation, for example, featured restoration of the Word of God as the Bible was translated into the common languages of Europe. The Great Awakenings of the 18th and 19th centuries emphasized repentance and holiness, transforming societies through such actions as the abolition of slavery and giving birth to the modern missionary movement. Then came the Azusa Street and similar revivals in the early 20th century, with their emphasis on the gifts of the Holy Spirit, followed by the message of evangelism in Billy Graham's generation. In the last 40 years, intercessory prayer has developed into a global movement that has united Christians of many denominations around the world in a concerted effort to seek the heart of the Father.
So what happens when the next move of God is not associated with the traditional church?
That seems to be the case with the Torah Awakening. Multitudes of Christians are now beginning to understand not only the applicability of Torah to their lives, but also their identity as Hebrews. What are the implications of this awakening? And what will be the result when the focus of previous revivals – particularly the Holy Spirit, holiness, and intercessory prayer – combine with a desire to learn Yah's ways and follow them in obedience?
Join us for what may be our most important discussion yet as Mike, Barry, Al, and Hanoch share their observations and expectations. You won't want to miss this one!
Do you enjoy what you hear on Hebrew Nation Radio? Then consider helping us continue providing the quality programming our nation needs! Hebrew Nation stays on the air thanks to generous contributions by listeners like you. Every one-time and recurring gift is greatly appreciated. Donate online by clicking on this button: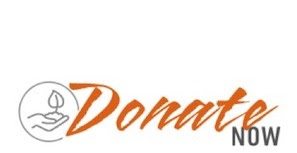 The Remnant Road is on Facebook!  Visit our page at https://www.facebook.com/remnantroad/?fref=ts and let us know if you like what you see.
We appreciate hearing from our listeners!  Email us at remnantroad@hebrewnation.net.
Podcast: Play in new window | Download
Subscribe: Apple Podcasts | Android | RSS