Why should I care about BDS?

Just how much hatred of Israel is there in the world? You may be surprised.
Much of the audience of The Remnant Road is pro-Israel. Whether Messianic/Hebrew Roots, Christian, or Jewish, our impression of the State of Israel and the Jewish people is positive. That attitude, of course, comes from a biblical worldview which sees Israel as the covenant nation of the Almighty God. Yet most of the world does not share such a worldview.
This is where Lee Bender comes in. He has been fighting anti-Israel bias for many years through his website, Facts on Israel, and in his position as  co-president of the Philadelphia Chapter, Zionist Organization of America. Lee joins us to talk about Boycott, Divestment, and Sanctions (BDS), the movement that is born from a worldview which sees Israel as illegitimate. His particular topic in this visit is the current concert tour of Roger Waters, former Pink Floyd bass player who is actively promoting BDS at every opportunity. Why is this important? That is what Lee will explain to us.
Before we visit with Lee, Hanoch Young will join us for a live report from Israel. He will have just returned home from a trip to the US for the Latter Reign Conference in Lake City, Florida. Expect some eye-opening observations as Hanoch shares his perspective on the current state of affairs.
Do you enjoy what you hear on Hebrew Nation Radio? Then consider helping us continue providing the quality programming our nation needs! Hebrew Nation stays on the air thanks to generous contributions by listeners like you. Every one-time and recurring gift is greatly appreciated. Donate online by clicking on this button: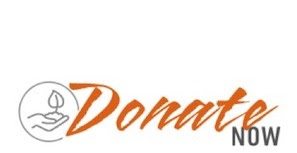 The Remnant Road is on Facebook!  Visit our page at https://www.facebook.com/remnantroad/?fref=ts and let us know if you like what you see.
We appreciate hearing from our listeners!  Email us at remnantroad@hebrewnation.net.
Podcast: Play in new window | Download
Subscribe: Apple Podcasts | Android | RSS