The Eclipse is coming! Should I be worried?

People have regarded solar eclipses as frightening signs of disaster and judgment since the beginning of recorded history. Is that how we should view the Great American Eclipse of 2017? How does it fit in the prophetic timeline of Israel's restoration – and how is that even relevant? That's the topic for our first hour. Mike and Al will try to get beyond the hype and talk about the possible meaning of this celestial event which many people regard as a sign from God.
For our second hour we will talk with Gloria and Frank Bloomfield, known as Yocheved and Pinchas to their friends. They are leaders of Kol HaMashiach Messianic Congregation in Lake City, Florida (http://www.kolhamashiach.org), which hosted the Latter Reign Conference August 11-13. Speakers Mike Clayton, Hanoch Young, Jim Barfield, and David Altman provided exciting and challenging presentations focused on Israel. To order DVDs of the conference, email kolhamashiach@yahoo.com. For now, listen to this compelling summary of what happened!
Do you enjoy what you hear on Hebrew Nation Radio? Then consider helping us continue providing the quality programming our nation needs! Hebrew Nation stays on the air thanks to generous contributions by listeners like you. Every one-time and recurring gift is greatly appreciated. Donate online by clicking on this button: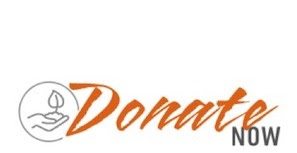 The Remnant Road is on Facebook!  Visit our page at https://www.facebook.com/remnantroad/?fref=ts and let us know if you like what you see.
We appreciate hearing from our listeners!  Email us at remnantroad@hebrewnation.net.
Podcast: Play in new window | Download
Subscribe: Apple Podcasts | Android | RSS