An In-Snyder Report

It's not often that Mike, Barry, and Al find one another in the same place, but that's exactly what happened at the Rak Chazak Amats Conference in Snyder, Texas! Rak Chazak Amats (Strong and Courageous) is all about worship of the Almighty. The theme for this year, "Protocol of the Tabernacle," emphasized the ways our King has established to enter into His Presence. Mike and Barry, as well as Rico Cortes, Cole Davis, and Theresa Bates shared their learning, and Will Spires and Exodus Road Band led worship. 
What happened? This show brings you our report from Snyder, and our thoughts on what it might mean in the larger context of Messiah's Kingdom!
To learn more about Rak Chazak Amats, visit the website at:
---
Do you enjoy what you hear on Hebrew Nation Radio? Then consider helping us continue providing the quality programming our nation needs! Hebrew Nation stays on the air thanks to generous contributions by listeners like you. Every one-time and recurring gift is greatly appreciated. Donate online by clicking on this button: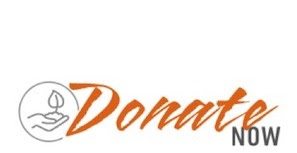 Want to hear more from your hosts? Visit –
Mike Clayton at http://www.joinedtohashem.org/
Barry Phillips at http://www.houseofdavidva.org/
Al McCarn at http://thebarkingfox.com/
Hanoch Young at http://www.kolyehuda.com/
The Remnant Road is on Facebook!  Visit our page at https://www.facebook.com/remnantroad/?fref=ts and let us know if you like what you see.
We appreciate hearing from our listeners!  Email us at remnantroad@hebrewnation.net.
Podcast: Play in new window | Download
Subscribe: Apple Podcasts | Android | RSS