How Women Shaped the World of the Bible

It is useful to investigate history from specific angles to gain a better understanding of the whole story. Women's history is one of those angles. The events that shaped people's lives and changed the worlds are still much the same as what we usually learn, but when viewed through the eyes of the women of the time, those events take on fresh, new meaning.
This is one of the valuable contributions Miriam Feinberg Vamosh has made to the study of ancient Israel and Judea. Her many books bring the world of Yeshua's Judea to life for her reader. Her first novel, The Scroll, gives a glimpse of the troubled era between the fall of Masada at the end of the Great Jewish War and the Bar Kokhba Revolt in 135 CE. Miriam is now working on a new novel about the tragic story of David's daughter, Tamar. (2 Samuel 13).
Why is the study of women in the Bible important? Miriam explains:
As seekers of inspiration from Scripture, we try to imagine ourselves walking a mile in the sandals of these female Bible characters, especially women of faith like Hannah and Ruth. Many of the strong women of the Bible, like the midwives Shifrah and Puah, the matriarch Rachel, or Queen Esther (and her predecessor, Vashti, for that matter) possessed the secret of finding power in a society that thrived on taking it from them. . . Delve into the stories of the women of the Bible and don't be surprised to discover that in their stories, you'll find your own.
This is the topic we explore with Miriam in this edition of The Remnant Road. She joins us from her home in Israel to share her passion for bringing the people of the Bible to life in ways that a modern audience can appreciate. We invite you to come along for the journey!
Check out Miriam's web site at http://miriamfeinbergvamosh.com.
---
Do you enjoy what you hear on Hebrew Nation Radio? Then consider helping us continue providing the quality programming our nation needs! Hebrew Nation stays on the air thanks to generous contributions by listeners like you. Every one-time and recurring gift is greatly appreciated. Donate online by clicking on this button: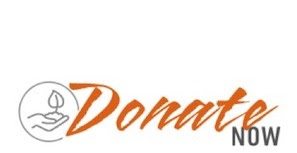 Want to hear more from your hosts? Visit –
Mike Clayton at http://www.joinedtohashem.org/
Barry Phillips at http://www.houseofdavidva.org/
Al McCarn at http://thebarkingfox.com/
Hanoch Young at http://www.kolyehuda.com/
The Remnant Road is on Facebook!  Visit our page at https://www.facebook.com/remnantroad/?fref=ts and let us know if you like what you see.
We appreciate hearing from our listeners!  Email us at remnantroad@hebrewnation.net.
Podcast: Play in new window | Download
Subscribe: Apple Podcasts | Android | RSS