Restoring Broken Lives and Lands

In that parable about the Sheep and Goats, Yeshua specifies that those who find acceptance in the Kingdom of Heaven are the ones who show compassion and care for people in need (Matthew 28:31-46). As with everything else Yeshua taught, this is rooted in principles found in the Torah and the Prophets. Isaiah provides the context for this particular teaching:
Is this not the fast which I choose, to loosen the bonds of wickedness, to undo the bands of the yoke, and to let the oppressed go free and break every yoke? Is it not to divide your bread with the hungry and bring the homeless poor into the house; when you see the naked, to cover him; and not to hide yourself from your own flesh? Then your light will break out like the dawn, and your recovery will speedily spring forth; and your righteousness will go before you; the glory of the Lord will be your rear guard. (Isaiah 58:6-8 NASB)
Pastor Lee Horne has been living these principles for many years. His testimony speaks to the fruit of restoration when people of God sow into the lives of those in need. After finding salvation in prison and learning how to walk out the commandments of our Lord, he is now sowing the same life-giving seed into others in need.
That is the mission of The Restoration Ranch Ministry (http://restorationranchministry.com/), a place of refuge Lee established on a farm in North Florida. The men who find a home at Restoration Ranch have been broken just as Lee was: homeless, in prison, and without much hope. Yet even as Messiah Yeshua brought new life to him, he is helping these men find their way to new life, and to the path of peace.
Expect great encouragement, exhortation, and blessing in this special visit with a brother who has taken our God seriously, and walked out His commandments in obedient faith.
Pastor Lee joins us in the second hour. In the first hour, Mike, Barry, and Al continue their conversation about living in mutual respect in a Kingdom context. A big part of that is understanding one another. One helpful resource in that regard is Downhome: Jewish Life in North Carolina, a documentary produced by the Jewish Heritage Foundation of North Carolina that presents the 400 year history of Jewish communities in this part of the American South. To learn more about this documentary, visit this link:
http://jhfnc.org/programs/documentary-film
North Carolina is just one place where Jews in America have shaped the culture, environment, economy, politics, and spiritual climate in positive ways. What is the history of Jewish communities in your area? You may be surprised, not only at the history, but at the ways you can help build positive relationships that will be a blessing to your region.
---
Do you enjoy what you hear on Hebrew Nation Radio? Then consider helping us continue providing the quality programming our nation needs! Hebrew Nation stays on the air thanks to generous contributions by listeners like you. Every one-time and recurring gift is greatly appreciated. Donate online by clicking on this button: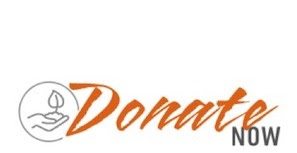 Want to hear more from your hosts? Visit –
Mike Clayton at http://www.joinedtohashem.org/
Barry Phillips at http://www.houseofdavidva.org/
Al McCarn at http://thebarkingfox.com/
Hanoch Young at http://www.kolyehuda.com/
The Remnant Road is on Facebook!  Visit our page at https://www.facebook.com/remnantroad/?fref=ts and let us know if you like what you see.
We appreciate hearing from our listeners!  Email us at remnantroad@hebrewnation.net.
Podcast: Play in new window | Download
Subscribe: Apple Podcasts | Android | RSS