Artfully Honoring Our Creator

What is the basic instruction for living? King Solomon offers some advice:
Whatever your hand finds to do, do it with all your might; for there is no activity or planning or knowledge or wisdom in Sheol where you are going. (Ecclesiastes 9:10 NASB)
That may not sound encouraging at first, but consider Solomon's words in relation to something Yeshua said about our Heavenly Father:
Now He is not the God of the dead but of the living; for all live to Him. (Luke 20:38 NASB
In other words, while we have breath, our lives should reflect the glory of our Creator. How do we do that? Yeshua has some advice on that also:
But seek first His kingdom and His righteousness, and all these things will be added to you. (Matthew 6:33 NASB)
Seeing first His kingdom and His righteousness is something the Marlin family seeks to do. That's what inspired them to establish Shalomstead (http://www.shalomstead.com/), their family business in Edmonton, Kentucky. The Marlins are gifted artisans, offering hand-drawn images based on scripture passages which they can put on cards, prints, t-shirts, and other items. Michael Marlin joins us on this show to tell us how this family business got started, and how it has been a means to share with others the joy they find in glorifying the Living God even in the routine of everyday life.
Our visit with Michael follows a hard-hitting first hour in which we address a crucial topic: the Covenant our Creator made with Abraham, Isaac, Jacob, and their descendants. What do we think about the place of the Jewish people and the modern Jewish State of Israel in that Covenant? Quite simply, that they are the promised restoration of the ancient House and Kingdom of Judah, and are doing exactly what God intends by redeeming and holding the Promised Land. Their presence is an encouragement to all of us who expect the Almighty to fulfill His promises to restore the entire nation of Israel one day, including the non-Jewish "Lost Tribes" of the ancient northern Kingdom of Israel (the House of Joseph/Ephraim). Why do we need to cover this in such detail? Listen and find out!
---
Do you enjoy what you hear on Hebrew Nation Radio? Then consider helping us continue providing the quality programming our nation needs! Hebrew Nation stays on the air thanks to generous contributions by listeners like you. Every one-time and recurring gift is greatly appreciated. Donate online by clicking on this button: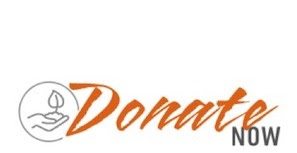 Want to hear more from your hosts? Visit –
Mike Clayton at http://www.joinedtohashem.org/
Barry Phillips at http://www.houseofdavidva.org/
Al McCarn at http://thebarkingfox.com/
Hanoch Young at http://www.kolyehuda.com/
The Remnant Road is on Facebook!  Visit our page at https://www.facebook.com/remnantroad/?fref=ts and let us know if you like what you see.
We appreciate hearing from our listeners!  Email us at remnantroad@hebrewnation.net.
Podcast: Play in new window | Download
Subscribe: Apple Podcasts | Android | RSS