Building Godly Families

As the people of Israel were establishing themselves in the Promised Land, Joshua issued this challenge to them:
"Now, therefore, fear the Lord and serve Him in sincerity and truth; and put away the gods which your fathers served beyond the River and in Egypt, and serve the Lord. If it is disagreeable in your sight to serve the Lord, choose for yourselves today whom you will serve: whether the gods which your fathers served which were beyond the River, or the gods of the Amorites in whose land you are living; but as for me and my house, we will serve the Lord." (Joshua 24:14-15 NASB)
Many centuries later, when Paul and Silas carried the good news of redemption through Messiah Yeshua to the city of Philippi. The book of Acts says that opposition to their ministry caused them to be imprisoned, but that their conduct caused their jailor to ask them about salvation. What happened next is instructive:
And they spoke the word of the Lord to him together with all who were in his house. And he took them that very hour of the night and washed their wounds, and immediately he was baptized, he and all his household. And he brought them into his house and set food before them, and rejoiced greatly, having believed in God with his whole household. (Acts 16:32-34 NASB)
These two passages contain two important features: both involve choices to serve the God of Abraham, Isaac, and Jacob; and the people who declare their choice to serve YHVH do so with their entire families.
This is something we may have missed in modern times. Western civilization does well at emphasizing individual identity and accomplishment, but not so well at including the family as a unit. This is particularly true in spiritual endeavors. How, then, does an entire family serve the Lord? How does a family grow together in Yeshua, and in following the Torah given through Moses and lived out by Messiah Yeshua?
Chris Franke, Ephraim Judah and Daniel Musson have a vision to answer those questions through practical experience. That's why they established Hebraic Family Fellowship in Norman, Oklahoma two years ago. Since then, they have sought to foster an environment in which the family as a unit can be a reflection of our Creator. How does this work? Listen to this edition of The Remnant Road and find out!
Chris, Ephraim, and Daniel join us during the second hour. In the first hour, Barry and Al share a report on the B'ney Yosef North America leadership gathering, and Hanoch joins in to talk about the United 2 Restore conference. Both events happened in Winchester, Kentucky, over this past weekend. You will be encouraged and challenged to hear about these gatherings, and what they mean for the awakening of Ephraim and the restoration of all Israel. 
---
Do you enjoy what you hear on Hebrew Nation Radio? Then consider helping us continue providing the quality programming our nation needs! Hebrew Nation stays on the air thanks to generous contributions by listeners like you. Every one-time and recurring gift is greatly appreciated. Donate online by clicking on this button: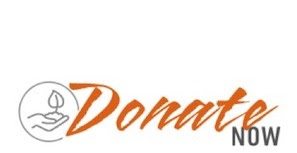 Want to hear more from your hosts? Visit –
Mike Clayton at http://www.joinedtohashem.org/
Barry Phillips at http://www.houseofdavidva.org/
Al McCarn at http://thebarkingfox.com/
Hanoch Young at http://www.kolyehuda.com/
The Remnant Road is on Facebook!  Visit our page at https://www.facebook.com/remnantroad/?fref=ts and let us know if you like what you see.
We appreciate hearing from our listeners!  Email us at remnantroad@hebrewnation.net.
Podcast: Play in new window | Download
Subscribe: Apple Podcasts | Android | RSS