Blowing A Trumpet in Zion

Is Judgment Day scary? Yes! No one should be under any illusions about that. Scripture is filled with dire warnings, such as this from the prophet Joel:
Blow ye the trumpet in Zion, and sound an alarm in my holy mountain: let all the inhabitants of the land tremble: for the day of the Lord cometh, for it is nigh at hand; a day of darkness and of gloominess, a day of clouds and of thick darkness, as the morning spread upon the mountains: a great people and a strong; there hath not been ever the like, neither shall be any more after it, even to the years of many generations. (Joel 2:1-2 KJV)
How should we approach the Day of the Lord? With sober minds, of course, but also with hopeful expectation. After all, it is the day when the Creator sets everything in order. The scary part is that He will do this according to His definition of order, not according to any of ours! The wise will seek to understand the Lord's ways, and remain humbly teachable so that He may bring loving (even if painful!) correction instead of wrathful judgment.
Raymond Myers, the "Singing Tallit," has been seeking to understand the Lord's ways for most of his life. He has also done his best to live out what he has learned, and to share it freely with others. As a gifted musician, he puts many of his Scripture-based observations into music, which everyone may access on his YouTube channel.
But that's not all! Ray has a degree in Philosophy which, oddly enough, has equipped him to understand the cultural influences not only on our perceptions of the Scriptures, but on their development and application, particularly in the First Century Greco-Roman-Judean world. This, too, is something he shares freely, not only on his YouTube channel, but on his web page (https://www.singingtallit.com/).
Ray joins us from South Georgia, where he and his wife have opened their home to many children, both their own and foster children in need of loving care. Our visit with him likely will go in many unexpected directions, so listen carefully as we take our next journey on The Remnant Road.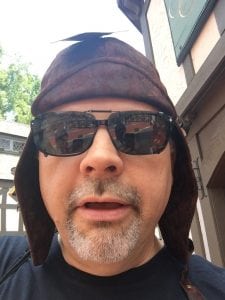 If you know Barry Phillips, you know that he has an alter ego named Cletus Claiborne. Pastor Cletus doesn't often make an appearance on The Remnant Road, but he does tend to lurk around the edges of our conversation. Recently, Barry found a hat that Cletus would have appreciated. Here's a depiction of what Cletus might have looked like had Barry bought the hat.
---
Do you enjoy what you hear on Hebrew Nation Radio? Then consider helping us continue providing the quality programming our nation needs! Hebrew Nation stays on the air thanks to generous contributions by listeners like you. Every one-time and recurring gift is greatly appreciated. Donate online by clicking on this button: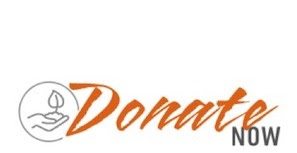 Want to hear more from your hosts? Visit –
Mike Clayton at http://www.joinedtohashem.org/
Barry Phillips at http://www.houseofdavidva.org/
Al McCarn at http://thebarkingfox.com/
Hanoch Young at http://www.kolyehuda.com/
The Remnant Road is on Facebook!  Visit our page at https://www.facebook.com/remnantroad/?fref=ts and let us know if you like what you see.
We appreciate hearing from our listeners!  Email us at remnantroad@hebrewnation.net.
Podcast: Play in new window | Download
Subscribe: Apple Podcasts | Android | RSS