A Quiver Full

Can we put a price on the blessing a child brings into a home? Many of the parents we know would say their children are beyond any price. This is consistent with what the Psalms say about them:
Behold, children are a gift of the Lord,
The fruit of the womb is a reward.
Like arrows in the hand of a warrior,
So are the children of one's youth.
How blessed is the man whose quiver is full of them;
They will not be ashamed
When they speak with their enemies in the gate. (Psalm 127:3-5 NASB)
The Smith family of Blue Ridge, Georgia, certainly have a quiver full. You see them in the picture: in the front row, from the left, Lucas (13), Abbe (16), Isaiah (3), EliYah (9), Kenny (7), and Jasmina (5). Audrey (15) is standing behind and to the right of Abbe. Their parents are Kenny and Renee (the gentleman with the long white beard and the beautiful lady in pink next to him).
Standing with the Smiths are the Boyatt, Covert, and Cribbs families of the

Exodus Road Band

, people who have played a big role in their story in recent years. Not with them in this picture, but very much present in spirit, is YoshiYah, the beloved son who passed away not long ago at the age of 9.
It is a tragedy to lose a child, but as Kenny and Renee Smith explain, the tragedies of life often bring unexpected blessings. These blessings flow out from the immediate family to touch many in their community, and beyond. So it is with the Smiths. One arrow, pulled from the quiver seemingly before his time, continues to hit the mark and bring multiplied blessings to his family and to those around him.
What does that mean for YoshiYah's brothers and sisters? How has the family coped with this and many other trials? 
That is what Kenny and Renee share with us on this powerful edition of
The Remnant Road
.
This story is much too big to cover in a single show, which is why we hope to have the Smiths back soon. In the meantime, visit their Etsy page,
SetApartCreation
(
https://www.etsy.com/shop/SetApartCreation
). There you will see some of the handcrafted items the family creates for many uses, particularly as Bible teaching aids in Torah Scouts, the ministry they have pioneered for children and young adults!
---
Do you enjoy what you hear on Hebrew Nation Radio? Then consider helping us continue providing the quality programming our nation needs! Hebrew Nation stays on the air thanks to generous contributions by listeners like you. Every one-time and recurring gift is greatly appreciated. Donate online by clicking on this button: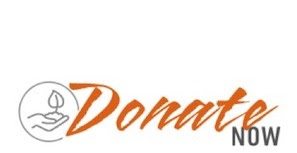 Want to hear more from your hosts? Visit –
Mike Clayton at http://www.joinedtohashem.org/
Barry Phillips at http://www.houseofdavidva.org/
Al McCarn at http://thebarkingfox.com/
Hanoch Young at http://www.kolyehuda.com/
The Remnant Road is on Facebook!  Visit our page at https://www.facebook.com/remnantroad/?fref=ts and let us know if you like what you see.
We appreciate hearing from our listeners!  Email us at remnantroad@hebrewnation.net.
Podcast: Play in new window | Download
Subscribe: Apple Podcasts | Android | RSS