Memorial Day Special

Memorial Day this year was April 18 in Israel. In the United States it's May 28. Both nations honor those who have laid down their lives in defense of their homeland on these special days. Israel's observance is much more solemn than the American Memorial Day traditions, but it is an opportunity to spend time with family. That's why we will not have a live show this week.
Don't worry; The Remnant Road will still be on the air! We have been blessed with many fascinating guests this year. Two of them will be back again later in the summer, so it seemed good to share once again our earlier visits. Can you guess who they are?
Oh, and you might find a surprise or two in this prerecorded edition of The Remnant Road!
To purchase and download Will Spires' music, go to CDBaby.com.
To learn more about Theresa Bates' minstry, visit her website: http://peacefulpassages.net.
---
Do you enjoy what you hear on Hebrew Nation Radio? Then consider helping us continue providing the quality programming our nation needs! Hebrew Nation stays on the air thanks to generous contributions by listeners like you. Every one-time and recurring gift is greatly appreciated. Donate online by clicking on this button: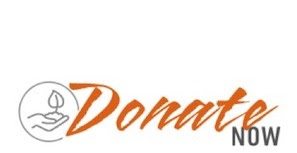 Want to hear more from your hosts? Visit –
Mike Clayton at http://www.joinedtohashem.org/
Barry Phillips at http://www.houseofdavidva.org/
Al McCarn at http://thebarkingfox.com/
Hanoch Young at http://www.kolyehuda.com/
The Remnant Road is on Facebook!  Visit our page at https://www.facebook.com/remnantroad/?fref=ts and let us know if you like what you see.
We appreciate hearing from our listeners!  Email us at remnantroad@hebrewnation.net.
Podcast: Play in new window | Download
Subscribe: Apple Podcasts | Android | RSS