It's Getting Crowded Here!

Mike and Hanoch join us from the road today! Mike called in as he was driving home from a ministry trip to B'nai Israel Messianic Assembly in Tulsa, Oklahoma. His adventures included an encounter with Stan Randall and his Torah Puppets. True to our promise on the show, here's the web site so you can see the Torah Puppets in action: http://www.torahpuppets.com/.
Hanoch called from the airport in Newark, New Jersey, as he waited to board his flight home to Israel. He shares with us some of the highlights of his recent US tour, and news of his next visit in June and July. You'll also appreciate his perspective on current events in Israel as we approach Shavuot.
One of the indications that the Almighty is fulfilling His promises to restore the entire nation of Israel is that they will have to find solutions for all the people coming home to the Promised Land. That's what we learn from Isaiah:
For your waste and desolate places, and the land of your destruction, will even now be too small for the inhabitants; and those who swallowed you up will be far away. The children you will have, after you have lost the others, will say again in your ears, "The place is too small for me; give me a place where I may dwell." (Isaiah 49:19-20 NKJV)
According to Moshe and Leah Goldsmith, Israel has now reached that point! As the nation celebrates 70 years since its rebirth, the Goldsmiths make this observation from their home in Itamar:
It is getting crowded here! Old values are slipping away with post modernism and economic boom at a fast pace. The connection of people to the earth as cities swell is slipping away. Judea Samaria takes on a new importance and with room for growth and idealism at its height here.

The ideals this country was founded on are however flourishing right here on ITAMAR. We are proud to do it with our own two hands in the pioneering spirit that helped to found this country. Despite terrorism that has hit our community hard; we are growing yet maintaining old important values of down to earth and view working the Land as a sacred task not only for us but for the entire nation of Israel and the world. We try to live the verse: "For Thy servants take pleasure in her stones and love her dust. " (Psalms 102/15)
That's a fitting introduction to the conversation we'll have with Moshe and Leah in this edition of The Remnant Road!
Want to know more about Itamar and the Goldsmiths? Visit their website at http://touritamarsupportisrael.com/.
---
Do you enjoy what you hear on Hebrew Nation Radio? Then consider helping us continue providing the quality programming our nation needs! Hebrew Nation stays on the air thanks to generous contributions by listeners like you. Every one-time and recurring gift is greatly appreciated. Donate online by clicking on this button: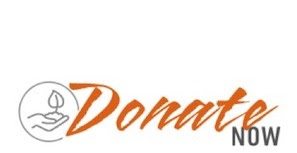 Want to hear more from your hosts? Visit –
Mike Clayton at http://www.joinedtohashem.org/
Barry Phillips at http://www.houseofdavidva.org/
Al McCarn at http://thebarkingfox.com/
Hanoch Young at http://www.kolyehuda.com/
The Remnant Road is on Facebook!  Visit our page at https://www.facebook.com/remnantroad/?fref=ts and let us know if you like what you see.
We appreciate hearing from our listeners!  Email us at remnantroad@hebrewnation.net.
Podcast: Play in new window | Download
Subscribe: Apple Podcasts | Android | RSS