A Godly Balancing Act

There's some great advice to fathers in the Bible. Here's a sample:
Fathers, do not provoke your children to anger, but bring them up in the discipline and instruction of the Lord. (Ephesians 6:4 NASB)
When Paul wrote that, he was probably thinking about this advice that Moses wrote many centuries earlier:
Hear, O Israel! The Lord is our God, the Lord is one! You shall love the Lord your God with all your heart and with all your soul and with all your might. These words, which I am commanding you today, shall be on your heart. You shall teach them diligently to your sons and shall talk of them when you sit in your house and when you walk by the way and when you lie down and when you rise up. You shall bind them as a sign on your hand and they shall be as frontals on your forehead. You shall write them on the doorposts of your house and on your gates. (Deuteronomy 6:4-9 NASB)
Both of these passages tell us about the two greatest commandments: Love God, and Love People. Perhaps we shouldn't be surprised that those two commandments intersect in the roles of parents. But how exactly are fathers and mothers to live out these commandments and teach their children to do the same?
Andy Timan has some experience in this complex endeavor. As a husband, father, congregational leader and business owner, he has a full plate – or maybe several full plates to balance carefully! How does a person balance it all and maintain their own walk before our Heavenly Father? What are the challenges of a business owner who is trying to pursue Torah? Andy joins us from the Great Smoky Mountains of North Carolina to help us sort it all out!
---
Do you enjoy what you hear on Hebrew Nation Radio? Then consider helping us continue providing the quality programming our nation needs! Hebrew Nation stays on the air thanks to generous contributions by listeners like you. Every one-time and recurring gift is greatly appreciated. Donate online by clicking on this button: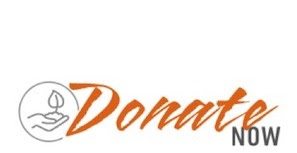 Want to hear more from your hosts? Visit –
Mike Clayton at http://www.joinedtohashem.org/
Barry Phillips at http://www.houseofdavidva.org/
Al McCarn at http://thebarkingfox.com/
Hanoch Young at http://www.kolyehuda.com/
The Remnant Road is on Facebook!  Visit our page at https://www.facebook.com/remnantroad/?fref=ts and let us know if you like what you see.
We appreciate hearing from our listeners!  Email us at remnantroad@hebrewnation.net.
Podcast: Play in new window | Download
Subscribe: Apple Podcasts | Android | RSS