From Georgia to Jerusalem 

People who spend any time in the mountains of North Georgia soon learn what it means to be in America's Bible Belt. The deep evangelical Christian roots of the region speak to a very real faith that has shaped the American South for over 200 years.
So what happens when those evangelical Christian roots encounter the Torah Awakening? Our guest this week can help us answer that question. He has lived through such an encounter!
Tom Eubank is the pastor at House of Scripture in Jasper, Georgia. He and his wife, Cornelia, were among a group of Christians in their area who had awakened to the Torah, realized its applicability to followers of Yeshua (Jesus), and decided to begin meeting on the Sabbath. From their humble beginning in 2012, House of Scripture has grown to a congregation serving as part of an expanding community of Yeshua's Torah-honoring disciples.
Tom and Cornelia also took part in the recent Connect to Israel tour, and the Third B'ney Yosef Congress. Their story is another chapter in good reports from the Promised Land that we are eager to hear!
---
Do you enjoy what you hear on Hebrew Nation Radio? Then consider helping us continue providing the quality programming our nation needs! Hebrew Nation stays on the air thanks to generous contributions by listeners like you. Every one-time and recurring gift is greatly appreciated. Donate online by clicking on this button: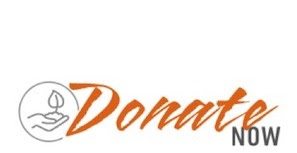 Want to hear more from your hosts? Visit –
Mike Clayton at http://www.joinedtohashem.org/
Barry Phillips at http://www.houseofdavidva.org/
Al McCarn at http://thebarkingfox.com/
Hanoch Young at http://www.kolyehuda.com/
The Remnant Road is on Facebook!  Visit our page at https://www.facebook.com/remnantroad/?fref=ts and let us know if you like what you see.
We appreciate hearing from our listeners!  Email us at remnantroad@hebrewnation.net.
Podcast: Play in new window | Download
Subscribe: Apple Podcasts | Android | RSS