Will There Be Movies in the Kingdom? 

Our God is infinitely creative. Is it any wonder that human beings made in His image are also creative?
One of the most recognizable forms of human creativity is storytelling. Even the way we tell stories is creative: with voices, music, images, dance, and the written word. Over the last 120 years, filmmaking has become perhaps the most effective and comprehensive form of storytelling, involving combinations of every other creative form. Since that is the nature of movies, why wouldn't our Messiah include such a wonderful method of creativity in His Kingdom?
That is the topic for this edition of The Remnant Road. To help us explore it, we welcome Alexandria Danya, a gifted young filmmaker from Georgia who shares her talents through her own company, Upright Media Productions. Alex just finished work on her first big project, Marvel Studios' upcoming superhero fllm, Ant Man and the Wasp. What exactly did she contribute to the movie? And what is a Torah-pursuant follower of Yeshua doing in the film industry in the first place? Come along on this trip down The Remnant Road and find out!
---
Do you enjoy what you hear on Hebrew Nation Radio? Then consider helping us continue providing the quality programming our nation needs! Hebrew Nation stays on the air thanks to generous contributions by listeners like you. Every one-time and recurring gift is greatly appreciated. Donate online by clicking on this button: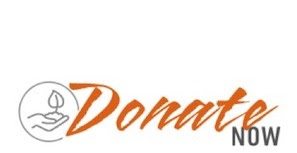 Want to hear more from your hosts? Visit –
Mike Clayton at http://www.joinedtohashem.org/
Barry Phillips at http://www.houseofdavidva.org/
Al McCarn at http://thebarkingfox.com/
Hanoch Young at http://www.kolyehuda.com/
The Remnant Road is on Facebook!  Visit our page at https://www.facebook.com/remnantroad/?fref=ts and let us know if you like what you see.
We appreciate hearing from our listeners!  Email us at remnantroad@hebrewnation.net.
Podcast: Play in new window | Download
Subscribe: Apple Podcasts | Android | RSS