Leaving Home Again 

Mike and Barry are back from Israel, but that doesn't mean they have returned home. Those who have connected with the Land of Israel and with their Hebrew identity understand where their real home is. It is as Isaiah explained:
Then it will happen on that day that the Lord will again recover the second time with His hand the remnant of His people, who will remain, from Assyria, Egypt, Pathros, Cush, Elam, Shinar, Hamath, and from the islands of the sea. And He will lift up a standard for the nations and assemble the banished ones of Israel, and will gather the dispersed of Judah from the four corners of the earth. (Isaiah 11:11-12 NASB)
As we approach the 70th anniversary of Israel's rebirth as a nation, we see that the dispersed of Judah have returned in large numbers. Is it now time for the banished of Israel to begin returning? That's one question we will consider as we hear more from Mike, Barry, and Hanoch about the recently concluded Connect to Israel Tour, and Third B'ney Yosef National Congress.
We mentioned some resources during our conversation that you might find useful. The first is Mike's teaching on Counting the Omer, and the daily Bible readings for the count. Those are available here:
http://www.joinedtohashem.org/israel-index/omer.html
Here are some resources about Israel and the Israeli-Arab conflict that help balance the anti-Israeli bias in the world's press:
Can you think of a better topic during this Feast of Unleavened Bread? Grab a piece of matzah and come along on this adventure on The Remnant Road!
---
Do you enjoy what you hear on Hebrew Nation Radio? Then consider helping us continue providing the quality programming our nation needs! Hebrew Nation stays on the air thanks to generous contributions by listeners like you. Every one-time and recurring gift is greatly appreciated. Donate online by clicking on this button: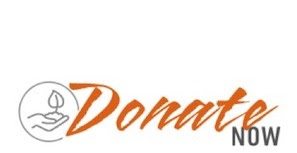 Want to hear more from your hosts? Visit –
Mike Clayton at http://www.joinedtohashem.org/
Barry Phillips at http://www.houseofdavidva.org/
Al McCarn at http://thebarkingfox.com/
Hanoch Young at http://www.kolyehuda.com/
The Remnant Road is on Facebook!  Visit our page at https://www.facebook.com/remnantroad/?fref=ts and let us know if you like what you see.
We appreciate hearing from our listeners!  Email us at remnantroad@hebrewnation.net.
Podcast: Play in new window | Download
Subscribe: Apple Podcasts | Android | RSS