What Do the Young People Think?

This turned out to be a show with a multi-generational emphasis. We started by discussing the impact of Batya Wootten and others who have pioneered this journey back to our Hebraic identity and roots. Then we heard from Hanoch as he shared some highlights of his latest opportunity to introduce Ephraimites to their ancient and future home in the land of Israel, where our relatives of the House of Judah have been reclaiming their inheritance for many generations. And then we talk about young people!
It seems that the voices most frequently heard in this journey through life are those of older folks. Or maybe it's just that older folks tend to listen more often to themselves rather than to younger voices. This is sad. In fact, the reluctance of elders to listen to the youth is just as damaging to society as the reluctance of the youth to listen to their elders.
The Bible has a few things to say about that. Paul, for example, says to Timothy, his protégé –
Let no one look down on your youthfulness, but rather in speech, conduct, love, faith and purity, show yourself an example of those who believe. (1 Timothy 4:12 NASB)
Having studied Scripture all his life, Paul certainly drew on the word given to the youthful prophet Jeremiah –
Now the word of the Lord came to me saying, "Before I formed you in the womb I knew you, and before you were born I consecrated you; I have appointed you a prophet to the nations." Then I said, "Alas, Lord God! Behold, I do not know how to speak, because I am a youth." But the Lord said to me, "Do not say, 'I am a youth,' because everywhere I send you, you shall go, and all that I command you, you shall speak. Do not be afraid of them, for I am with you to deliver you," declares the Lord. (Jeremiah 1:4-8 NASB)
So what exactly do young people think these days? Specifically, what do young Messianic people think?
That's what we would like to learn from Danielle Kerr, a young writer, mom, and devoted follower of Yeshua. Her blog Our Youthful Thinking presents the observations and insights of this rising generation confronted with a world changing beneath their feet. How do they perceive this world? What do they understand about the faith of their parents, and do they see hope in it for themselves? What do they need and want from their elders? And what keeps them from making the impact they desire to make in this world?
Join us in another pivotal conversation as we welcome Dani to The Remnant Road.
It just so happens that Dani is an accomplished musician and worship leader! She and her husband Gideon, along with his brothers, have a band called Wrestling Angels. If you would like to learn more, email them at wrestlingangelsmusic@gmail.com.
We cover a lot of ground on this edition of The Remnant Road! Come along for the ride, and let us know what you think!
---
Do you enjoy what you hear on Hebrew Nation Radio? Then consider helping us continue providing the quality programming our nation needs! Hebrew Nation stays on the air thanks to generous contributions by listeners like you. Every one-time and recurring gift is greatly appreciated. Donate online by clicking on this button: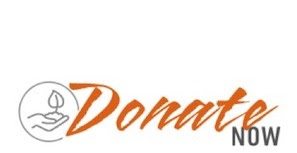 Want to hear more from your hosts? Visit –
Mike Clayton at http://www.joinedtohashem.org/
Barry Phillips at http://www.houseofdavidva.org/
Al McCarn at http://thebarkingfox.com/
Hanoch Young at http://www.kolyehuda.com/
The Remnant Road is on Facebook!  Visit our page at https://www.facebook.com/remnantroad/?fref=ts and let us know if you like what you see.
We appreciate hearing from our listeners!  Email us at remnantroad@hebrewnation.net.
Podcast: Play in new window | Download
Subscribe: Apple Podcasts | Android | RSS