By What Authority?

Moses and Yeshua share much in common, such as the way their fellow Hebrews questioned them. Moses faced the question, "Who made you a prince or a judge over us?" (Exodus 2:14) Several centuries later, Yeshua was asked, "By what authority are you doing these things, and who gave you this authority?" (Matthew 21:23)
With that kind of connection, it should be no surprise that Yeshua referred to Moses on another occasion when the leaders of the day questioned him:
Do not think that I will accuse you before the Father; the one who accuses you is Moses, in whom you have set your hope. For if you believed Moses, you would believe Me, for he wrote about Me. But if you do not believe his writings, how will you believe My words?" (John 5:45-47 NASB)
This question of authority is one that Steve Moutria has investigated recently in the process of building a new teaching series for TorahFamily.org. The series, called "Before You Deny Him," investigates questions about whether Yeshua is the Messiah. You may be surprised that Steve's inquiry starts not with Yeshua, but with the very foundation of what YHVH's people define as their authority.
How do we know what we believe is true? That's where we begin our visit with Steve in what promises to be a challenging conversation intended to strengthen your faith in the Word of God and the God of the Word!
---
Do you enjoy what you hear on Hebrew Nation Radio? Then consider helping us continue providing the quality programming our nation needs! Hebrew Nation stays on the air thanks to generous contributions by listeners like you. Every one-time and recurring gift is greatly appreciated. Donate online by clicking on this button: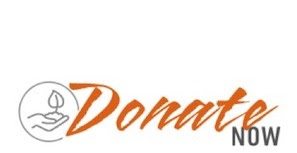 Want to hear more from your hosts? Visit –
Mike Clayton at http://www.joinedtohashem.org/
Barry Phillips at http://www.houseofdavidva.org/
Al McCarn at http://thebarkingfox.com/
Hanoch Young at http://www.kolyehuda.com/
The Remnant Road is on Facebook!  Visit our page at https://www.facebook.com/remnantroad/?fref=ts and let us know if you like what you see.
We appreciate hearing from our listeners!  Email us at remnantroad@hebrewnation.net.
Podcast: Play in new window | Download
Subscribe: Apple Podcasts | Android | RSS