War Against the Covenant

This show explores the most significant promise God has made. The promise refers, of course, to Israel. It most certainly applies to the entire nation – both the Jewish House of Judah, and the non-Jewish House of Israel/Ephraim. Here is what Jeremiah writes about it –  
I will make an everlasting covenant with them that I will not turn away from them, to do them good; and I will put the fear of Me in their hearts so that they will not turn away from Me. I will rejoice over them to do them good and will faithfully plant them in this land with all My heart and with all My soul. For thus says the Lord, Just as I brought all this great disaster on this people, so I am going to bring on them all the good that I am promising them. (Jeremiah 32:40-42 NASB)
Today we examine the application of this promise to the Jewish people. Our inspiration for this conversation is the senseless murder of Rabbi Itamar Ben-Gal as he stood at a bus stop in Ariel, Israel. Why is the death of one Jewish man in what the world calls the West Bank important? Because it is the latest in a age-old war against the God of Israel and the Covenant He established with Abraham, Isaac, Jacob, and their descendants.
It is not difficult to see the connection of such events as the 1884 judicial persecution of French army officer Alfred Dreyfus, the 1939 British White Paper severely limiting Jewish immigration to the Holy Land, and in that same year the ordeal of the SS St. Louis, whose Jewish refugee passengers were turned away by Cuba, the US, and Canada. These were all precursors to the Shoah (Holocaust), remembered today in such moving memorials as the Pinkas Synagogue of Prague, the walls of which are inscribed with the names of 80,000 Czech Jews who perished in the Nazi final solution to the "Jewish Problem."
This war against the Covenant has raged since the days of Abraham, but we know how it will end. Restoring the entire nation of Israel and returning them to the Promised Land is the one thing God has promised to do with all His heart and soul. In other words, our Creator has tied His Name and His sovereignty to this Covenant promise. The stakes, therefore, could not be any higher.
---
Do you enjoy what you hear on Hebrew Nation Radio? Then consider helping us continue providing the quality programming our nation needs! Hebrew Nation stays on the air thanks to generous contributions by listeners like you. Every one-time and recurring gift is greatly appreciated. Donate online by clicking on this button: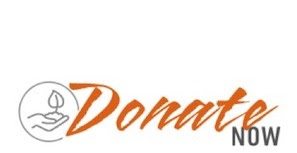 Want to hear more from your hosts? Visit –
Mike Clayton at http://www.joinedtohashem.org/
Barry Phillips at http://www.houseofdavidva.org/
Al McCarn at http://thebarkingfox.com/ 
Hanoch Young at http://www.kolyehuda.com/
The Remnant Road is on Facebook!  Visit our page at https://www.facebook.com/remnantroad/?fref=ts and let us know if you like what you see.
We appreciate hearing from our listeners!  Email us at remnantroad@hebrewnation.net.
Podcast: Play in new window | Download
Subscribe: Apple Podcasts | Android | RSS