From Feast Days to Everyday

What are the practical applications of living a Torah observant life? This question is harder than it seems. Consider what Yeshua said to the religious leaders of his day:
For you tithe mint and dill and cummin, and have neglected the weightier provisions of the law: justice and mercy and faithfulness; but these are the things you should have done without neglecting the others. (Matthew 23:23 NASB)
Those "weightier matters" of justice, mercy, and faithfulness are what centuries of sincere Christians have tried to live out, with varying degrees of success and failure. Yet now we have a Torah Awakening that is opening our eyes to the other part of Yeshua's instruction: "these are the things you should have done without neglecting the others."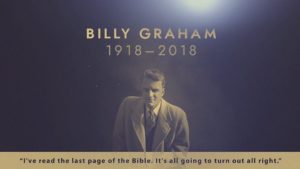 If our show today has a single theme, this may be it. We begin by honoring Reverend Billy Graham, a Christian leader who did much for the Kingdom of God by remaining faithful to the message he was called to deliver. Mike, Barry, and Al share their thoughts on his impact over the 70 years of his ministry, which just happen to coincide with the years of Israel's independence. After the show, Al went to the Billy Graham Library, where the evangelist lies in repose as part of a week of memorial events (read his account of that visit here: https://thebarkingfox.com/2018/02/28/standing-on-the-giants-shoulders-a-tribute-to-reverend-billy-graham/).
For more information events in honor of Rev. Graham, visit https://memorial.billygraham.org/
In our second segment, we shift to a less pleasant topic: a recent demonstration of the anti-Semitic element still present in portions of the American church. Specifically, on February 5, Pastor Rick Wiles of TruNews aired a webcast of a program entitled, "A Challenge to Christian Zionists," in which he expressed his thoughts on Zionism, the State of Israel, and Christians who support both. The webcast is available here:
https://www.trunews.com/stream/a-challenge-to-christian-zionists
As you may guess, we have some differences of opinion on the matter.
In our second hour, we investigate the question of how to raise a family that honors Messiah Yeshua and the Torah he taught. This Torah-honoring lifestyle may start with conscious efforts to observe Shabbat (Sabbath) and the Feasts of the Lord, but how does it work for people who are not used to it? Mike and CJ Cannon don't have all the answers, but they are asking the questions and doing their best to share what they have learned. These founders of Cannon Keepsakes (http://cannonkeepsakes.com/) have built a business on Torah principles. Not only that, they are active in connecting with other Torah-observant families and business owners in the interest of helping one another find the right way forward. Mike Cannon joins us on this edition of The Remnant Road to tell us their story. How did they start on this path? What adjustments have they made? What are the pitfalls they have encountered? And what joys and blessings have surprised them along the way?
We cover a lot of ground on this edition of The Remnant Road! Come along for the ride, and let us know what you think!
---
Do you enjoy what you hear on Hebrew Nation Radio? Then consider helping us continue providing the quality programming our nation needs! Hebrew Nation stays on the air thanks to generous contributions by listeners like you. Every one-time and recurring gift is greatly appreciated. Donate online by clicking on this button: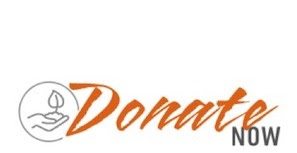 Want to hear more from your hosts? Visit –
Mike Clayton at http://www.joinedtohashem.org/
Barry Phillips at http://www.houseofdavidva.org/
Al McCarn at http://thebarkingfox.com/
Hanoch Young at http://www.kolyehuda.com/
The Remnant Road is on Facebook!  Visit our page at https://www.facebook.com/remnantroad/?fref=ts and let us know if you like what you see.
We appreciate hearing from our listeners!  Email us at remnantroad@hebrewnation.net.
Podcast: Play in new window | Download
Subscribe: Apple Podcasts | Android | RSS