Singing All the Way Home

What is a "song of ascents"? It's a joyful song ancient Hebrews sang when they were going up to the mountain of the Lord – the Temple Mount in Jerusalem. Here's an example:
A Song of Ascents, of David.

I was glad when they said to me,
"Let us go to the house of the Lord."
Our feet are standing
Within your gates, O Jerusalem,
Jerusalem, that is built
As a city that is compact together;
To which the tribes go up, even the tribes of the Lord—
An ordinance for Israel—
To give thanks to the name of the Lord.
For there thrones were set for judgment,
The thrones of the house of David.

Pray for the peace of Jerusalem:
"May they prosper who love you.
"May peace be within your walls,
And prosperity within your palaces."
For the sake of my brothers and my friends,
I will now say, "May peace be within you."
For the sake of the house of the Lord our God,
I will seek your good. (Psalm 122 NASB)
Songs of ascent are not just an ancient Israeli thing. Hebrews still make songs of ascent today, expressing in music their love for their Creator and desire to be in His presence in Israel, the Covenant Land He promised to Abraham, Isaac, and Jacob, and where He placed His Name.
Want an example? Listen to the latest song by Will Spires, which he calls by the simple name, "Home."
Will returns to The Remnant Road to share the story of "Home," and to tell us about All That Remains, Vol. 1, the album he just released on CDBaby.com. What goes into his music? And what else is he doing in ministry for the Kingdom of our Messiah? Quite a lot! Join us and hear from the heart of a brother gifted not only with amazing talents, but with a desire to use them all for the glory of our God.
---
Do you enjoy what you hear on Hebrew Nation Radio? Then consider helping us continue providing the quality programming our nation needs! Hebrew Nation stays on the air thanks to generous contributions by listeners like you. Every one-time and recurring gift is greatly appreciated. Donate online by clicking on this button: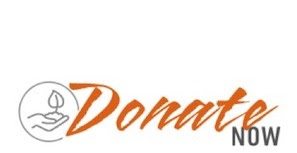 Want to hear more from your hosts? Visit –
Mike Clayton at http://www.joinedtohashem.org/
Barry Phillips at http://www.houseofdavidva.org/
Al McCarn at http://thebarkingfox.com/
Hanoch Young at http://www.kolyehuda.com/
The Remnant Road is on Facebook!  Visit our page at https://www.facebook.com/remnantroad/?fref=ts and let us know if you like what you see.
We appreciate hearing from our listeners!  Email us at remnantroad@hebrewnation.net.
Podcast: Play in new window | Download
Subscribe: Apple Podcasts | Android | RSS