In Search of Willing hands

As we bid farewell to 2017, let's consider what we might expect in 2018. The world has suffered much shaking in every imaginable way. The political order is shifting, as is the economic, religious, social, and demographic status quo that has defined our world for about a hundred years. Even as the end of World War I redrew the global order in 1918, a similar confluence of circumstances portends something new for the community of nations and the people of the earth.
But is all that as important as it seems? In the process the Almighty has set in motion to establish His Kingdom over all the earth, is the tumult among the nations as significant as the restoration of His people – the whole House of Israel?
Our conversation on this program considers these questions. We begin at what may seem an unusual place: how Christmas has shaped Jewish perception of Christians and, by extension, Messianic and Hebrew Roots believers. Conversely, how have Christian practices shaped the perceptions that emerging Hebrews have of their Jewish counterparts? And how do all these perceptions impact the reunification of these two parts of God's people who have been divided for so long?
When you think about it, these questions really are at the heart of the earth-shaking events of our day. And that leads to the ultimate practical question: what will you do to advance – or hinder – this Kingdom process in 2018?
---
Do you enjoy what you hear on Hebrew Nation Radio? Then consider helping us continue providing the quality programming our nation needs! Hebrew Nation stays on the air thanks to generous contributions by listeners like you. Every one-time and recurring gift is greatly appreciated. Donate online by clicking on this button: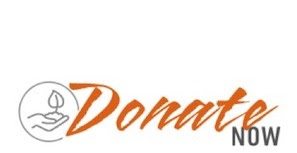 Want to hear more from your hosts? Visit –
Mike Clayton at http://www.joinedtohashem.org/
Barry Phillips at http://www.houseofdavidva.org/
Al McCarn at http://thebarkingfox.com/ 
Hanoch Young at http://www.kolyehuda.com/
The Remnant Road is on Facebook!  Visit our page at https://www.facebook.com/remnantroad/?fref=ts and let us know if you like what you see.
We appreciate hearing from our listeners!  Email us at remnantroad@hebrewnation.net.
Podcast: Play in new window | Download
Subscribe: Apple Podcasts | Android | RSS