Much Ado About Christmas

What are we supposed to think about Christmas? On one hand, it is not one of Feasts of the Lord which He established as an appointed time for His people to celebrate. But then, it is the time when Christians all over the world celebrate the coming of Messiah Yeshua. It matters little to the vast majority of Christians that Yeshua (Jesus) was not born in December, nor that non-biblical (even pagan?) elements have become integral parts of the season's traditions. In fact, Christmas has become something of a litmus test for those who claim to follow Yeshua (Jesus).
This is the subject we tackle in what may be our most controversial program to date. The key question is this: does our shared testimony of faith in Yeshua make it possible to find common ground with traditional Christians even though we have profound differences in our understanding of the scriptures? As we discuss that topic, we cover other important ground, such as how our newfound esteem for the Torah our Messiah taught impacts relationships with family, friends, and others who see things differently. Is there a way we can find common ground? Is there even a way to find peace in this season that has become the most difficult time of the year for us? What does this mean in God's eternal plan?
Come with us on this stretch of The Remnant Road. You might find something helpful along the way.
---
Do you enjoy what you hear on Hebrew Nation Radio? Then consider helping us continue providing the quality programming our nation needs! Hebrew Nation stays on the air thanks to generous contributions by listeners like you. Every one-time and recurring gift is greatly appreciated. Donate online by clicking on this button: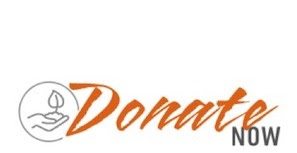 Want to hear more from your hosts? Visit –
Mike Clayton at http://www.joinedtohashem.org/
Barry Phillips at http://www.houseofdavidva.org/
Al McCarn at http://thebarkingfox.com/ 
Hanoch Young at http://www.kolyehuda.com/
The Remnant Road is on Facebook!  Visit our page at https://www.facebook.com/remnantroad/?fref=ts and let us know if you like what you see.
We appreciate hearing from our listeners!  Email us at remnantroad@hebrewnation.net.
Podcast: Play in new window | Download
Subscribe: Apple Podcasts | Android | RSS