Bringing Hope to the Land of Promise

The average monthly salary for a person in the United States is $3,214.22.* The average salary in Israel is $2,583.51. The average Israeli is already starting out with a net income at least one-fifth less than his or her American counterpart, but that might not be a problem if the cost of living is less.
But it isn't. 
Some things cost less, but many everyday items cost much more. Gasoline, for example, is $2.35 per gallon ($0.62 per liter) in the US, but $6.48 per gallon ($1.71 per liter) in Israel. Then there is clothing: a pair of jeans costs $41.48 in the US, but $90.06 in Israel. Running shoes are $73.34 in America, but $122.20 in Israel. And a nice summer dress from a good store? An American would pay $34.31, but an Israeli $56.73.
The statistics go on like this. It's hard enough imagining how to make ends meet if one is gainfully employed, but what about newly-arrived olim (immigrants)? How do they get along as they struggle to learn the language of their new home? What if they are refugees who have arrived with nothing? What if they're not refugees, but still have families to feed and clothe in one of the most expensive countries in the world? 
This is reality in Israel. We think of it as the Holy Land of Promise, and it is exactly that. However, it is not easy living there. That's why we asked Jessica Katz to be our guest on this show. Jessica is the Director of Yad Leah, a volunteer organization dedicated to collecting and distributing clothing to Israelis who need it. This may seem like a small thing, but as she explains, meeting the clothing needs of a struggling family makes a tremendous difference in their ability to survive and thrive.
This is a story of hope. As you listen to it, you will begin to realize the depth of poverty in Israel, and the transformative power of clothing.
Want to know more? Visit www.yadleah.org. There you can learn more about Yad Leah's unique ministry and the people they help.
If you are interested in helping to provide clothing directly to families in Israel, here are three ways to do it:
Donate via credit card at

https://clothingforisrael.causevox.com/joined-to-hashem

.

Donate via check (please include a note that you donation is part of the Joined to Hashem campaign).

Send clothing to Israel.
Send checks and clothing to:
Yad Leah
2 Brighton Ave 
Passaic, NJ 07055
---
Do you enjoy what you hear on Hebrew Nation Radio? Then consider helping us continue providing the quality programming our nation needs! Hebrew Nation stays on the air thanks to generous contributions by listeners like you. Every one-time and recurring gift is greatly appreciated. Donate online by clicking on this button: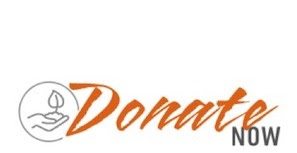 Want to hear more from your hosts? Visit –
Mike Clayton at http://www.joinedtohashem.org/
Barry Phillips at http://www.houseofdavidva.org/
Al McCarn at http://thebarkingfox.com/ 
Hanoch Young at http://www.kolyehuda.com/
The Remnant Road is on Facebook!  Visit our page at https://www.facebook.com/remnantroad/?fref=ts and let us know if you like what you see.
We appreciate hearing from our listeners!  Email us at remnantroad@hebrewnation.net.
Podcast: Play in new window | Download
Subscribe: Apple Podcasts | Android | RSS