A Revolutionary Turn, Part 2

The things of God tend to overturn human standards of respectability. Isaiah said as much when he wrote:
"It is the Lord of hosts whom you should regard as holy. and He shall be your fear, and He shall be your dread. Then He shall become a sanctuary; but to both the houses of Israel, a stone to strike and a rock to stumble over, and a snare and a trap for the inhabitants of Jerusalem. Many will stumble over them, then they will fall and be broken; they will even be snared and caught." (Isaiah 8:13-15)
Did Isaiah write this about the Messiah? Luke, Paul, and Peter seem to think so since they reference this passage in their writings about Messiah Yeshua (Luke 2:34-35, Romans 9:32-33,1 Peter 2:7-8). Yet prevailing Jewish opinion would disagree – an opinion, by the way, which is rooted in centuries of convincing logic based on sound interpretation of Scripture.
So is Yeshua the Messiah, or not? That is the question Jews and Christians have each settled in their minds through the centuries. None seems to be able to convince the other, although the arguments on both sides are sound.
This is where we need the opinion of someone who has studied both sides of the question. And that is why we have asked Frank Houtz to return to The Remnant Road to continue the conversation we began with him on our last show. In his experience as a co-founder of Congregation Beit Minorah, Dry Bones Restoration Company, Kentucky Covenant Education Corporation, and Jefferson College at Pilot View, and as an Elder for B'ney Yosef North America, Frank has had ample opportunity to study the different approaches to the Scriptures and to Messiah from the Jewish and Christian/Messianic perspectives. What may surprise you is not what each side believes, but why and how those beliefs developed – from the same sources!
Frank will be with us during the second hour. In the first hour, Al, Barry, Hanoch, and Mike continue the discussion about the monumental events happening around the world in this season, all of which have a connection with the promised restoration of all Israel.
This podcast includes references to a number of resources. They can be accessed at the following links:
Proclaiming Justice to the Nations:

http://www.pjtn.org/

. The PJTN documentary, Israel Indivisible: The Case for the Ancient Homeland, is available at:
http://www.godshop.com/ProductInfo.aspx?id=523079
Frank mentions the frescoes in the synagogue at Dura Europos, Syria. Those images can be accessed here:
https://divdl.library.yale.edu/dl/Browse.aspx?qc=Eikon&qs=464
Of particular interest is the fresco from the western wall:
http://digitalcollections.library.yale.edu/0/1963568.jpe
https://www.josh.org/product/evidence-demands-verdict-life-changing-truth-skeptical-world/
Resources from Lee Strobel are available from his ministry website here:
---
Do you enjoy what you hear on Hebrew Nation Radio? Then consider helping us continue providing the quality programming our nation needs! Hebrew Nation stays on the air thanks to generous contributions by listeners like you. Every one-time and recurring gift is greatly appreciated. Donate online by clicking on this button: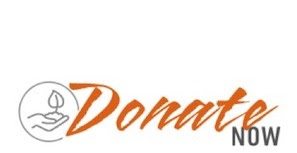 Want to hear more from your hosts? Visit –
Mike Clayton at http://www.joinedtohashem.org/
Barry Phillips at http://www.houseofdavidva.org/
Al McCarn at http://thebarkingfox.com/
Hanoch Young at http://www.kolyehuda.com/
The Remnant Road is on Facebook!  Visit our page at https://www.facebook.com/remnantroad/?fref=ts and let us know if you like what you see.
We appreciate hearing from our listeners!  Email us at remnantroad@hebrewnation.net.
Podcast: Play in new window | Download
Subscribe: Apple Podcasts | Android | RSS