Sukkotin'

What are you doing for Sukkot, the Feast of Tabernacles? The Jewish people have celebrated Sukkot for over three thousand years, finding creative and meaningful ways to mark this special appointment with the Creator. The Torah Awakening among non-Jews has now added a number of new traditions from around the world of those who have begun to take seriously the commandment to mark this time with great joy:
"You shall observe the Feast of Tabernacles seven days, when you have gathered from your threshing floor and from your winepress. And you shall rejoice in your feast, you and your son and your daughter, your male servant and your female servant and the Levite, the stranger and the fatherless and the widow, who are within your gates. Seven days you shall keep a sacred feast to the Lord your God in the place which the Lord chooses, because the Lord your God will bless you in all your produce and in all the work of your hands, so that you surely rejoice." (Deuteronomy 16:13-15)
Mike and Al guide us through a tour of Sukkot at two different locations in the Southeastern USA. We welcome two special guests, Beebee Stevens, and Will Spires who share from the gifts the Lord has bestowed on them. Beebee presents this prophetic word that recently came to him in a time of worship:
The spirit of Elijah is coming
The time is now for the warriors to rise up and stand
No more idleness, no more passive prayers of faith
The time is now for prayers of fire
Action = Obedience
Idleness = Rebellion
Warriors are chosen, they are now filled with the power and anointing
Taste and see, proclaim and see
Dedicate yourself to life, no more time for floating along with dead leaves waiting to be set on fire
Rise up and seize the fire falling on the heads of warriors
Seeking psalms to balance the hearts of warriors
Finding your way, searching for life, searching for love you will see clearly
Generals are needed to guide the warriors
Generals can't see it all, merciful eyes will see, see first with mercy
Painted warriors fall first, seek the glory found in the Holy of Holies, the glory of men is dust
Pardon the protocols with no counting the cost of time lost
Your highest place is a servant to all, sinners hearts are still hearts
Prayerfully consider that timely word as you listen to the music Will brings live on the air. To hear more of Will's music and learn about the work he does with his wife at B'midbar Ministries, visit his web page at:
Do you enjoy what you hear on Hebrew Nation Radio? Then consider helping us continue providing the quality programming our nation needs! Hebrew Nation stays on the air thanks to generous contributions by listeners like you. Every one-time and recurring gift is greatly appreciated. Donate online by clicking on this button: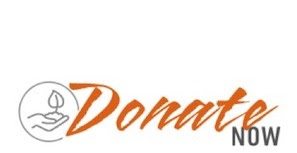 Want to hear more from your hosts? Visit –
Mike Clayton at http://www.joinedtohashem.org/
Barry Phillips at http://www.houseofdavidva.org/
Al McCarn at http://thebarkingfox.com/
Hanoch Young at http://www.kolyehuda.com/
The Remnant Road is on Facebook!  Visit our page at https://www.facebook.com/remnantroad/?fref=ts and let us know if you like what you see.
We appreciate hearing from our listeners!  Email us at remnantroad@hebrewnation.net.
Podcast: Play in new window | Download
Subscribe: Apple Podcasts | Android | RSS