What Are These Young People Really Thinking?

Aside from all the technological wonders that absorb today's youth, how are they different from older generations? Very different – and very much the same. This millennial generation is living in a world that has changed radically since the youthful days of their parents and grandparents, but they, like every generation before them, still faces the same challenges of entering adulthood and defining how their world should be shaped. Thus, while the specifics may be unique, the underlying reality is just as Solomon said:
That which has been is that which will be,
And that which has been done is that which will be done.
So there is nothing new under the sun.
Is there anything of which one might say,
"See this, it is new"?
Already it has existed for ages
Which were before us. (Ecclesiastes 1:9-10)
With Mike and Hanoch in Israel leading the Connect to Israel tour, Barry and Al begin the show with a conversation about inter-generational relations. Is there really an insurmountable gap between the rising generation and their parents and grandparents? What makes them unique? How can they find their way, and how can the older generations help – or at least not hinder them?
Cole Davis of On That Day Ministries joins us in the second hour to take the discussion to a new level: what are the spiritual dynamics intertwined with this millennial generation? The conversation takes a highly important turn as we examine how these spiritual dynamics are at work even now in Hebraic believers. In the pursuit of Torah knowledge, what have we left behind – and at what cost?
This may be the most important conversation we have yet had on The Remnant Road. You won't want to miss it!
---
Do you enjoy what you hear on Hebrew Nation Radio? Then consider helping us continue providing the quality programming our nation needs! Hebrew Nation stays on the air thanks to generous contributions by listeners like you. Every one-time and recurring gift is greatly appreciated. Donate online by clicking on this button: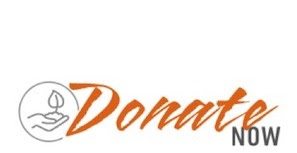 Want to hear more from your hosts? Visit –
Mike Clayton at http://www.joinedtohashem.org/
Barry Phillips at http://www.houseofdavidva.org/
Al McCarn at http://thebarkingfox.com/
Hanoch Young at http://www.kolyehuda.com/
The Remnant Road is on Facebook!  Visit our page at https://www.facebook.com/remnantroad/?fref=ts and let us know if you like what you see.
We appreciate hearing from our listeners!  Email us at remnantroad@hebrewnation.net.
Podcast: Play in new window | Download
Subscribe: Apple Podcasts | Android | RSS