Uncovering the Secret Things

One of the last things Moses explained to the people of Israel was this:
The secret things belong to the Lord our God, but those things which are revealed belong to us and to our children forever, that we may do all the words of this law. (Deuteronomy 29:29)
When we unpack this bit of truth, we realize that anything we can know about God must come from what He explains to us. That's what revelation is all about – God revealing, or uncovering, things that we had not seen or known before.
Another thing we understand from Moses' word is the reason for revelation: so that we may "do all the words of this law." The Law, of course, is the Torah – the unchanging standard of righteousness by which the Creator intended us to live. Our job as human beings is to study the Torah and the rest of the Word of God so that we can live as He intended.
Ardelle Brody has made a habit of digging truth out of the Torah. Her commentaries, published through Living Waters Fellowship, have enriched the lives of many people around the world. How does Ardelle study the Bible? What motivated her to begin a life of biblical scholarship that is blessing her readers? That's what we will find out when she joins us during the second hour of this program!
To read Ardelle's commentaries, go to this link:
http://www.yourlivingwaters.com/torah_commentary
To receive Ardelle's commentaries by email, contact her at:
During the first hour, Mike, Al, and Hanoch talk about another exciting development: the launch of Rivkah Lambert Adler's book, Ten from the Nations: Torah Awakening Among Non-Jews. Hanoch was one of several inspiring speakers at the event on October 15. As he explains, this was not just a historical event, but an event tied directly to the fulfillment of prophesy! To see the video, go to this link:
http://www.tenfromthenations.com/ten-nations-book-launch-video/
---
Do you enjoy what you hear on Hebrew Nation Radio? Then consider helping us continue providing the quality programming our nation needs! Hebrew Nation stays on the air thanks to generous contributions by listeners like you. Every one-time and recurring gift is greatly appreciated. Donate online by clicking on this button: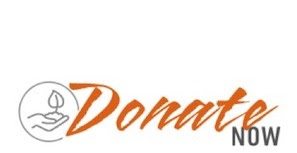 Want to hear more from your hosts? Visit –
Mike Clayton at http://www.joinedtohashem.org/
Barry Phillips at http://www.houseofdavidva.org/
Al McCarn at http://thebarkingfox.com/
Hanoch Young at http://www.kolyehuda.com/
The Remnant Road is on Facebook!  Visit our page at https://www.facebook.com/remnantroad/?fref=ts and let us know if you like what you see.
We appreciate hearing from our listeners!  Email us at remnantroad@hebrewnation.net.
Podcast: Play in new window | Download
Subscribe: Apple Podcasts | Android | RSS