The Bayou Comes to Israel

The most recent Connect to Israel Tour is done, and we have a good report from the Land! Joe Aymond joins us this week to share his experiences with Mike and Hanoch, traveling the length and breadth of Israel. Joe and his wife, Heather, are founders of Out of Ashes Ministries in DeRidder, Louisiana. For several years, they have helped others discover the truths of Scripture and a love for God's covenant nation of Israel. Now they have seen it for themselves and have much to tell! What new things did they learn? What new connections did they make with the people of Israel? How will this impact their life and work on the bayou? Those are among the things we're excited to hear as Joe visits with us on this edition of The Remnant Road.
To find out more about Out of Ashes Ministries, visit their website at http://www.outofashesministries.org/.
---
Do you enjoy what you hear on Hebrew Nation Radio? Then consider helping us continue providing the quality programming our nation needs! Hebrew Nation stays on the air thanks to generous contributions by listeners like you. Every one-time and recurring gift is greatly appreciated. Donate online by clicking on this button: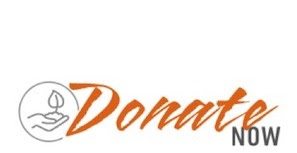 Want to hear more from your hosts? Visit –
Mike Clayton at http://www.joinedtohashem.org/
Barry Phillips at http://www.houseofdavidva.org/
Al McCarn at http://thebarkingfox.com/
Hanoch Young at http://www.kolyehuda.com/
The Remnant Road is on Facebook!  Visit our page at https://www.facebook.com/remnantroad/?fref=ts and let us know if you like what you see.
We appreciate hearing from our listeners!  Email us at remnantroad@hebrewnation.net.
Podcast: Play in new window | Download
Subscribe: Apple Podcasts | Android | RSS