Climbing the Buttonwood Tree

Will Spires is back! He's got a new album, a new book, and a new season of joy.
It's taken a bit longer than expected, but Will's first novel is soon to be available through Key of David Publishing. T.S. 44: The Button Tree Prophet, is about ready to go to print! This "coming of age" tale set in Columbia, South Carolina during World War II presents the story of a boy growing up with more than his fair share of hardship. The stories Will's father told of his childhood serve as the foundation of a spiritual journey involving a button, a bus, an old sycamore tree, and a boy with a vivid imagination. What's so special about a sycamore? Well, aside from the fact that it's also called the buttonwood tree, it's the place where Will's characters tend to get revelations that help them understand who they and what they have been created to do!
What else is Will doing? Working hard on a new album! Check out this song just released on his YouTube channel:
---
Do you enjoy what you hear on Hebrew Nation Radio? Then consider helping us continue providing the quality programming our nation needs! Hebrew Nation stays on the air thanks to generous contributions by listeners like you. Every one-time and recurring gift is greatly appreciated. Donate online by clicking on this button: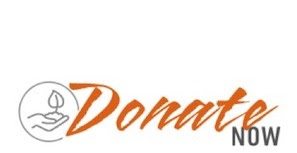 Want to hear more from your hosts? Visit –
Mike Clayton at http://www.joinedtohashem.org/
Barry Phillips at http://www.houseofdavidva.org/
Al McCarn at http://thebarkingfox.com/
Hanoch Young at http://www.kolyehuda.com/
The Remnant Road is on Facebook!  Visit our page at https://www.facebook.com/remnantroad/?fref=ts and let us know if you like what you see.
We appreciate hearing from our listeners!  Email us at remnantroad@hebrewnation.net.
Podcast: Play in new window | Download
Subscribe: Apple Podcasts | Android | RSS