Finding Fun in Torah

It's a good thing life is not always serious. Our Creator built variety into His universe to reflect the infinite variety in His own nature. That's why King Solomon included contrasting aspects in his poetic description of the cycle of life. There is a time for everything, including –
A time to weep and a time to laugh;
A time to mourn and a time to dance. (Ecclesiastes 3:4 NASB)
Stan Randall knows about the importance of laughter and fun. They are a big component of his work with Torah Puppets. As he explains,
Torah Puppets is a God honoring ensemble of characters teaching your family the Word of God in a fun and funny way. Torah Puppets teaches the love of Messiah through obedience to His Torah. Torah Puppets is a program created specifically for you, the beloved child of the King!
In this first live show of the new season, we welcome Stan, along with Grampa Gus, a patriarch among the Torah Puppets. There may be a few shenanigans involved, but it's all part of their way of helping us understand the importance of presenting God's word in ways children of all ages can enjoy and appreciate!
Check out the Torah Puppets web site at http://www.torahpuppets.com/.
---
Do you enjoy what you hear on Hebrew Nation Radio? Then consider helping us continue providing the quality programming our nation needs! Hebrew Nation stays on the air thanks to generous contributions by listeners like you. Every one-time and recurring gift is greatly appreciated. Donate online by clicking on this button: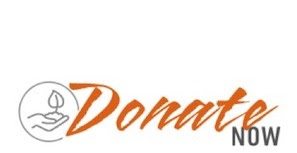 Want to hear more from your hosts? Visit –
Mike Clayton at http://www.joinedtohashem.org/
Barry Phillips at http://www.houseofdavidva.org/
Al McCarn at http://thebarkingfox.com/
Hanoch Young at http://www.kolyehuda.com/
The Remnant Road is on Facebook!  Visit our page at https://www.facebook.com/remnantroad/?fref=ts and let us know if you like what you see.
We appreciate hearing from our listeners!  Email us at remnantroad@hebrewnation.net.
Podcast: Play in new window | Download
Subscribe: Apple Podcasts | Android | RSS