Great Day of the Feast Special

As this festive season of Sukkot (Tabernacles) comes to an end, we are happy to offer one more special show featuring two of our favorite interviews from this past year.
First up is Danielle Kerr, a young writer, mom, musician, and devoted follower of Yeshua. Her blog is called Danielle Kerr: Topics and Conversation for Messianic Young People (previously, Our Youthful Thinking), presents the observations and insights of this rising generation confronted with a world changing beneath their feet.
Next, we revisit our talk with Alex Danya, a young filmmaker from Georgia who not only is enthusiastic about her artistic efforts on behalf of Messiah Yeshua and His Kingdom, but also her recent trip to Israel.
Along the way, we present some of our favorite music by Will Spires, which we hope will be an added blessing to your celebration of these holy days!
Visit Danielle and Alex at their websites!
https://www.uprightmediaproductions.com/
---
Do you enjoy what you hear on Hebrew Nation Radio? Then consider helping us continue providing the quality programming our nation needs! Hebrew Nation stays on the air thanks to generous contributions by listeners like you. Every one-time and recurring gift is greatly appreciated. Donate online by clicking on this button: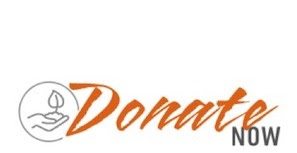 Want to hear more from your hosts? Visit –
Mike Clayton at http://www.joinedtohashem.org/
Barry Phillips at http://www.houseofdavidva.org/
Al McCarn at http://thebarkingfox.com/
Hanoch Young at http://www.kolyehuda.com/
The Remnant Road is on Facebook!  Visit our page at https://www.facebook.com/remnantroad/?fref=ts and let us know if you like what you see.
We appreciate hearing from our listeners!  Email us at remnantroad@hebrewnation.net.
Podcast: Play in new window | Download
Subscribe: Apple Podcasts | Android | RSS