How to Make Things Happen

This first walk down The Remnant Road for 2018 is memorable! Al, Barry, and Hanoch start the show with discussion of recent developments in the world and in Israel's restoration. That sets the stage for our second hour, when we look into the world of intercessory prayer.
What is the best thing to do when there is a need – pray about it, or try to fix the problem?
The answer is "Yes!"
There are several reasons to pray, such as asking God for discernment, telling Him what we think and feel, interceding on behalf of the person in need, and asking for provision. Yet prayer alone is only part of the process. Since God works through people, someone has to be available for Him to use in answer to the prayers of His people.
What works best is when God's people understand their callings and gifts. Some are called to pray, and some are called to do. When the pray-ers and the do-ers connect and coordinate their efforts, amazing things happen.
That's the outline for our first show of 2018. Our special guests are Cathy Helms and Beverly Hall, two seasoned intercessors who have been involved in corporate prayer efforts for many years. In 2017, both of them answered the call to become part of a prayer network to lift up the restoration of the whole nation of Israel through the awakening of Ephraim and the prophesied reconciliation and reunion with Judah.
In explaining the work of an intercessor, Cathy refers to Walter Wink, author of Theology for a New Millennium, who writes:
History belongs to the intercessors. . . The future belongs to whoever can envision a new and desirable possibility, [and whose] faith is fixed upon it. . . Even a small number of people, firmly committed, can decisively affect the shape the future takes.
As you may imagine, this is a unique prayer initiative rooted in the promises of Scripture and an understanding of the times in which we live. You may be surprised to learn what goes on behind the scenes as the people of God unite in intercession under the direction of the Holy Spirit!
Here is some additional information for those interested in learning more about the prayer opportunities mentioned on this show:
Prayer Surge Now: Every Saturday folks from across America meet to pray for Israel and the world's hot spots before transitioning to prayer for various subjects and ministries. This is a fast-paced weekly conference call with up to 50 or more participants takes place from 7:30 to 11:00 a.m. Eastern time. Callers are free to join in and leave at any time. Dial 712-432-0075, and when prompted insert the access code 6149782#. Just listening in is a good way to learn the business of intercession.
For more about Prayer Surge Now, visit http://prayersurgenow.blogspot.com/. To be added to the weekly distribution list, send an email to prayersurgenow@gmail.com with "subscribe" in the subject line.
24/7 National Strategic Prayer Conference Call: Every hour around the clock a new moderator directs intercession according to a specific focus delivered daily. The chief aim of this prayer call is to pray for our president and vice president and the administration, as well as for current events that affect the Body of Messiah. To hear each day's focus, dial 712-770-4340 and when prompted insert the access code 543555#.
B'ney Yosef North America (BYNA) Prayer Call: This call happens every Thursday at noon Eastern time. To learn more about it, contact Dorothy Wilson, Strategic Prayer Director: dorothy.wilson@bneyyosefna.com. For more information about BYNA, visit https://bneyyosefna.com/.
---
Do you enjoy what you hear on Hebrew Nation Radio? Then consider helping us continue providing the quality programming our nation needs! Hebrew Nation stays on the air thanks to generous contributions by listeners like you. Every one-time and recurring gift is greatly appreciated. Donate online by clicking on this button: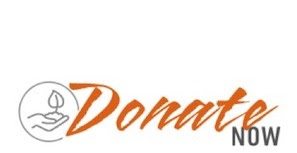 Want to hear more from your hosts? Visit –
Mike Clayton at http://www.joinedtohashem.org/
Barry Phillips at http://www.houseofdavidva.org/
Al McCarn at http://thebarkingfox.com/ 
Hanoch Young at http://www.kolyehuda.com/
The Remnant Road is on Facebook!  Visit our page at https://www.facebook.com/remnantroad/?fref=ts and let us know if you like what you see.
We appreciate hearing from our listeners!  Email us at remnantroad@hebrewnation.net.
Podcast: Play in new window | Download
Subscribe: Apple Podcasts | Android | RSS