A Burdensome Stone

It seems that Zechariah's prophesy about Israel's capital city becoming a source of trouble for the entire world is coming to pass. He writes –
Behold, I will make Jerusalem a cup of trembling unto all the people round about, when they shall be in the siege both against Judah and against Jerusalem. And in that day will I make Jerusalem a burdensome stone for all people: all that burden themselves with it shall be cut in pieces, though all the people of the earth be gathered together against it. (Zechariah 12:2-3 KJV)
The description of Jerusalem as "a burdensome stone for all people" fits the turmoil surrounding President Trump's recent proclamation recognizing Jerusalem as Israel's capital. Condemnation of his statement has come from around the world, starting with the United Nations. Not surprisingly, the loudest protest has come from President Mahmoud Abbas of the Palestinian Authority. Others, such as Turkey's President Erdogan, Russia's President Putin, and Iran's Ayatollah Khamenei, seem to view the American proclamation as an opportunity to advance their own interests. Meanwhile, Prime Minister Netanyahu continues to build relationships through personal diplomacy, as we have seen in his recent state visit to India.
What does all this mean? Is it really as important as some prophecy watchers say? To answer those questions, we welcome Phil Haney back to The Remnant Road. Those who have read his book, See Something, Say Nothing, know that Phil is well versed in Islamic culture and the expression of Jihad in international politics. He is also a Bible scholar who sees the centrality of God's covenant with Israel, and how the conflict over that covenant has played out through human history. With that background, he is an ideal guest to help us understand what is really important about today's headlines.
---
Do you enjoy what you hear on Hebrew Nation Radio? Then consider helping us continue providing the quality programming our nation needs! Hebrew Nation stays on the air thanks to generous contributions by listeners like you. Every one-time and recurring gift is greatly appreciated. Donate online by clicking on this button: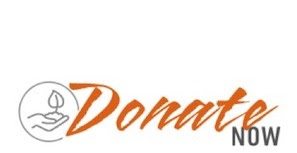 Want to hear more from your hosts? Visit –
Mike Clayton at http://www.joinedtohashem.org/
Barry Phillips at http://www.houseofdavidva.org/
Al McCarn at http://thebarkingfox.com/ 
Hanoch Young at http://www.kolyehuda.com/
The Remnant Road is on Facebook!  Visit our page at https://www.facebook.com/remnantroad/?fref=ts and let us know if you like what you see.
We appreciate hearing from our listeners!  Email us at remnantroad@hebrewnation.net.
Podcast: Play in new window | Download
Subscribe: Apple Podcasts | Android | RSS