Approaching Israel's 70th Anniversary

How is it that a show about Israel can begin in South Korea? That's where we start today, and it actually makes sense. In the midst of learning about Mike's trip to Seoul (where he saw, among other remarkable sights, Napoleon's hat), we get to a very important point: Israel is the center of the world and of human history.
Did you know that 2018 is the 70th anniversary of Israel's rebirth as an independent nation? The modern state of Israel was born on May 14, 1948 – or in the Hebrew calendar, Iyyar 5, 5708. This is known as Yom HaAtzma'ut (Independence Day) in Hebrew.
As with all Hebrew dates, Yom HaAtzma'ut falls on a different day each year in the Gregorian calendar. This year it is April 19 – a little over two weeks after Passover. And what happens just before Passover? The Third B'ney Yosef Congress!
Ephraim and Rimona Frank join us during our second hour to tell us about the Congress, which takes place March 23-27, 2018, at the Eshel Hashomron Hotel in Ariel, Israel. As with so many things occurring in Israel during this 70th year of independence, this event takes on special significance. What is that significance? That's what we will discuss with Ephraim and Rimona. In a sense, this is a continuation of our conversation with them from this past November. Join us to find out what's happened in the last three months, and how you can be a part of these exciting events in the restoration of all Israel!
To learn more about the Congress, visit http://etzbneyyosef.com/projects.html.
---
Do you enjoy what you hear on Hebrew Nation Radio? Then consider helping us continue providing the quality programming our nation needs! Hebrew Nation stays on the air thanks to generous contributions by listeners like you. Every one-time and recurring gift is greatly appreciated. Donate online by clicking on this button: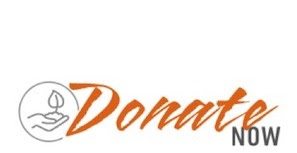 Want to hear more from your hosts? Visit –
Mike Clayton at http://www.joinedtohashem.org/
Barry Phillips at http://www.houseofdavidva.org/
Al McCarn at http://thebarkingfox.com/ 
Hanoch Young at http://www.kolyehuda.com/
The Remnant Road is on Facebook!  Visit our page at https://www.facebook.com/remnantroad/?fref=ts and let us know if you like what you see.
We appreciate hearing from our listeners!  Email us at remnantroad@hebrewnation.net.
Podcast: Play in new window | Download
Subscribe: Apple Podcasts | Android | RSS