Torah For Women with Judith Garton
This week, Dr. Deb Wiley and Kisha Gallagher had the pleasure of hosting Judith Garton, the woman behind the website Torah for Women. Judith graciously shared her testimony and the steps that led her and her husband, Jim, into Torah observance. Judith began serving YHWH under the tutelage of her grandmother. As a young woman, the idea of finding the authentic first century church was planted in her heart. Later, Judith met and married a Mormon man. Though not very religious, he insisted on raising their children in the Mormon church. Judith's questions continually landed her in the Bishop's office with a reprimand to repent. But when her children began asking difficult and challenging questions too, she was stirred to continue seeking for the first century church.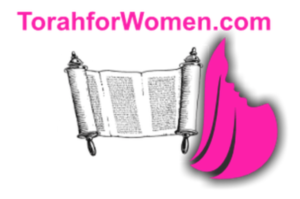 After divorcing, Judith's search led her to the Catholic church. She met her husband Jim Garton, and together YHWH led them to the authentic first century faith rooted in Yeshua and His Torah. Later, Abba inspired Jim and Judith to start their flagship ministry, an educational website called Shofar Productions. Throughout her journey, the proper Biblical role of women in the Assembly was also a burning question. The Garton's research led to the creation of an outreach for women called Torah for Women to help others with similar concerns.
Their entire ministry brings awareness to Christians, Jews and others about the Hebraic foundations of our faith. Lately, Jim has been compiling many teachings on another arm of Shofar Productions called Refute it. This outreach was created to refute unbiblical teachings and educate those that might be caught up in fringe elements of the faith. In the podcast, Judith shares her testimony, and gives the listeners an overview of Shofar Productions ministry works, and she even shared a new tidbit about an upcoming teaching on 1 Timothy 2:15. You don't want to miss this episode! Listen now!
Podcast: Play in new window | Download
Subscribe: Apple Podcasts | Android | RSS