Prophetic Whirlwind During Black History Month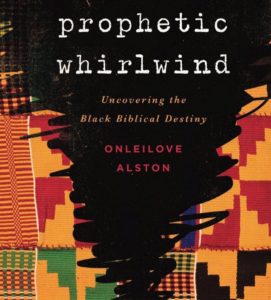 This week, Onleilove Alston of Prophetic Whirlwind rejoined Dr. Deb Wiley and Kisha Gallagher to share Black History like most have never heard! Onleilove has devoted six years to researching for her upcoming book Prophetic Whirlwind: Uncovering the Black Biblical Destiny. In this groundbreaking work, she reveals where many of The Lost Tribes of Israel went to escape oppression and what this means for the Black Freedom Movement of today. By profiling the Hebraic foundations of the African-American Church and over 15 African Hebrew tribes, Onleilove's book will be instrumental in widening our understanding of the exile and eventual return of the lost tribes of Israel. Many African Americans will also be blessed to learn that much of their heritage is linked to ancient Israel.
Onleilove also shared some highlights from her recent trip to Nigeria. (You can read more on her blog at Prophetic Whirlwind. And, you can see the documentary that she mentions on the show, "Re-Emerging: The Jews of Nigeria" here.) We were amazed to learn about the Hebraic faith of the massive Igbo tribe in Nigeria. The Igbo tribe was hit the hardest in the Trans-Atlantic slave trade. One in four African-Americans and about 65% of Jamaicans have Igbo ancestry. Those taken into slavery from regions like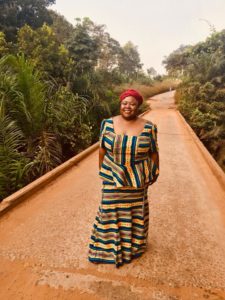 Igboland brought their Hebraic faith with them. Evidence of their Hebrew roots is little known to most people, including those of us returning to the Torah today. We are so thankful that Abba is working through faithful vessels like Oneleilove Alston to restore this lost heritage with the masses.
When you listen to the program, remember the lovely image of Onleilove standing by this bridge in Nigeria that she has dubbed, "The Bridge of No Return." When you hear the story, I'll know you will rejoice with her!
You don't want to miss this amazing podcast. Be sure to share with your friends!
Podcast: Play in new window | Download
Subscribe: Apple Podcasts | Android | RSS