Ariel Sharon Nears Death and Prophetic Predictions of Rabbi Kaduri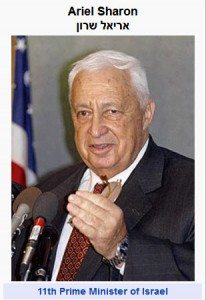 Former Prime Minister Ariel Sharon on Thursday was declared to be in critical condition suffering from multiple organ failure. Sharon has been in a coma since January 2006.  "The situation is currently critical, and his life is definitely at risk," Sheba Medical Center director Professor Zev Rothstein told reporters. "Over the past two days we've seen a steady decrease in the function of critical organs." (Source: Israel Today)
Under Ariel Sharon's leadership, between August 16-30, 2005, Sharon controversially expelled 9,480 Jewish settlers from 21 settlements in Gaza and four settlements in the northern West Bank. After Israeli soldiers bulldozed every settlement structure except for several former synagogues, Israeli soldiers formally left Gaza on 11 September 2005 and closed the border fence at kissufim.
Four months later, On 18 December 2005, Sharon suffered a stroke while heading in a convoy to Havat Shikmim, his ranch in the Negev.  He has been in a coma state ever since.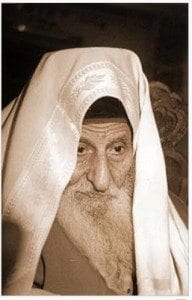 Now enter onto the stage the story of Rabbi Kaduri. Before he passed away at the age of 108, Rabbi Kaduri left a note for us. Per his request, the note was read a year after his death. In it, Rabbi Kaduri states that he met the messiah, who will come shortly after the death of Ariel Sharon. He also said that the name of the messiah is Jesus Christ (Yeshua HaMashiach). Ariel Sharon is currently in a coma, and is nearing death, as his family gathers around.  What will happen next? Will Yeshua soon be coming upon the scene as the nations gather to divide the land of  Israel?  Time will tell.